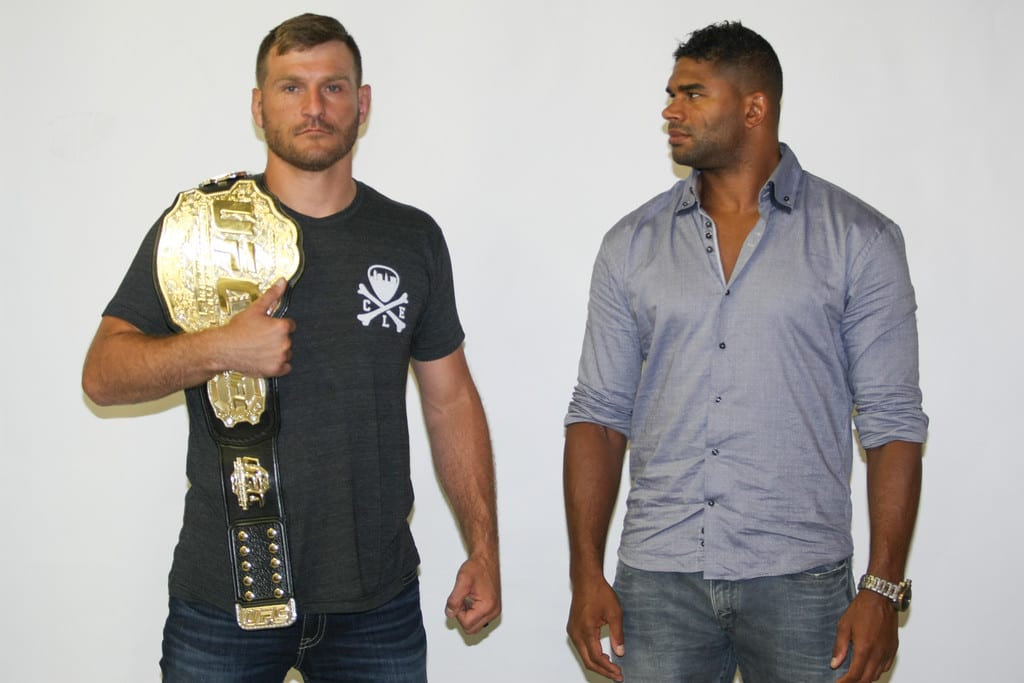 It was bound to happen eventually.
Despite the new trend for weigh-ins to be held early in the morning so as to allow fighters more time to rehydrate before their fights the following day, there has always been one potential downfall. All fighters were required to hit the scales by no later than 11am.
Today in Cleveland, Ohio, UFC heavyweight contender Alistair Overeem unfortunately became the first person of the new 'regime' to miss the deadline. The Dutchman arrived some minutes late to proceedings, and as such received a fine from the Ohio commission to the tune of $500.
While by no means a fine of extraordinary proportions, it's worth noting that had the same incident occurred in a different state, the ramifications could have been far worse. Especially considering this being a title bout.
Oddly enough, Overeem's lateness seems more to be down to poor time management than any weight issues. The challenger made weight at 248.6lbs, considerably under the maximum of 265lbs for his division.
Luckily, with the fine being minuscule and weight being made, the fight between Overeem and heavyweight champion Stipe Miocic will still proceed.
There was drama elsewhere at the weigh-ins too. UFC newcomer Michael McBride, who makes his debut Saturday against Nik Lentz came in a few pounds over the lightweight limit of 155. As such, 20% of his purse will go to Lentz, who still accepted the bout.
Besides that, all other fighters made weight, including ex-professional wrestler CM Punk.
The full weigh-in results are as follows:
Main card
Stipe Miocic (246) vs. Alistair Overeem (248.5)
Fabricio Werdum (239.5) vs. Travis Browne (241)
CM Punk (170) vs. Mickey Gall (170.5)
Urijah Faber (136) vs. Jimmie Rivera (135.5)
Jessica Andrade (115.5) vs. Joanne Calderwood (116)
Undercard
Jessica Eye (135) vs. Bethe Correia (135)
Nik Lentz (156) vs. Michael McBride (158*)
Caio Magalhaes (185.5) vs. Brad Tavares (186)
CB Dollaway (205) vs. Francimar Barroso (205.5)

UFC Fight Pass Undercard
Yancy Medeiros (171) vs. Sean Spencer (170)
Drew Dober (155) vs. Jason Gonzalez (156)
*missed weight, 20% of purse goes to opponent.
Comments
comments