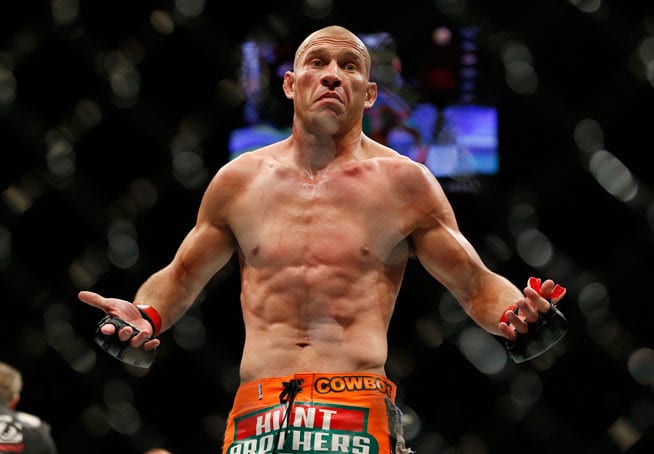 Donald Cerrone doesn't like to do things normally. Not satisfied with being on the biggest card of the year, 'Cowboy' now has his eyes on fighting one more time before the year is out.
Facing Kelvin Gastelum next Saturday at UFC 205, Cerrone revealed that he has already asked the UFC for his next fight — and it's not exactly one you'd expect people to be requesting.
"I've been trying to fight on December 30 now too," Cerrone said at a UFC 205 media day. "But finding an opponent on short notice might be tricky, so maybe I'll jump up to 185 [pounds] and see if I can find someone."
Despite apparently (and somewhat obviously) being told by the UFC to get through 205 first, Cerrone is making his campaign public to try and push the fight into fruition.
"What I really want to do, what I think will make the most sense is Damien Maia," Cerrone said. "See if Damien would be ready to fight December 30th. I think that makes sense. He's been kicking ass and that's who I wanna fight. He's just probably the guy to fight next [to get to] the title, right? He's crushing everybody.
"I feel like a lot people get scared when somebodies good. I don't, I like it. Bring that shit on."
Comments
comments