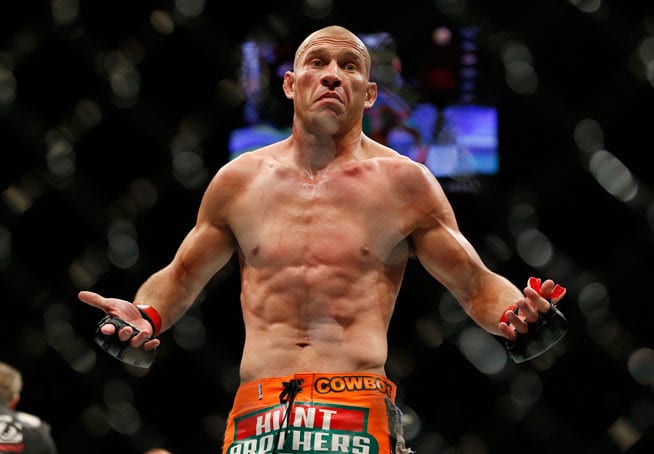 Donald Cerrone hasn't even made it through his fight at 205 and is already targeting an opponent for UFC 207, writes Jason Sutcliffe.
Cerrone is set to fight Kelvin Gastelum at UFC 205 in New York, which is a little more than a week away and in typical Cerrone fashion he is already lobbying for a slot at UFC 207 against welterweight contender Demian Maia.
"I am trying to fight on Dec. 30 now too, so finding an opponent short notice could be tricky," Cerrone said. "What I really want to do, I think would make the most sense is Demian Maia. See if Demian would be ready to fight on Dec. 30. I think that would make the most sense for sure. He is up there kicking ass so that is who I want to fight."
There aren't many people in the welterweight division who are quick to call out Demian Maia. Maia is a killer and perhaps the best grappler in the sport, which is exactly why Cerrone is calling him out.
"He is just probably the guy to fight next for the title, right? I mean he is crushing everybody. I feel like a lot of those people get scared of people when they are good, I like it. So, bring that shit on," Cerrone said. "I don't know what he is doing but hopefully he'll hear this interview and say that sounds like a great idea Cowboy I'll fight you on Dec. 30."
UFC 207 will be headlined by the return of Ronda Rousey who challenges Amanda Nunes for the UFC women's bantamweight title. Elsewhere on the card, Dominick Cruz defends the men's bantamweight title against Cody Garbrandt and Fabricio Wedrum takes on Cain Velasquez.
Comments
comments