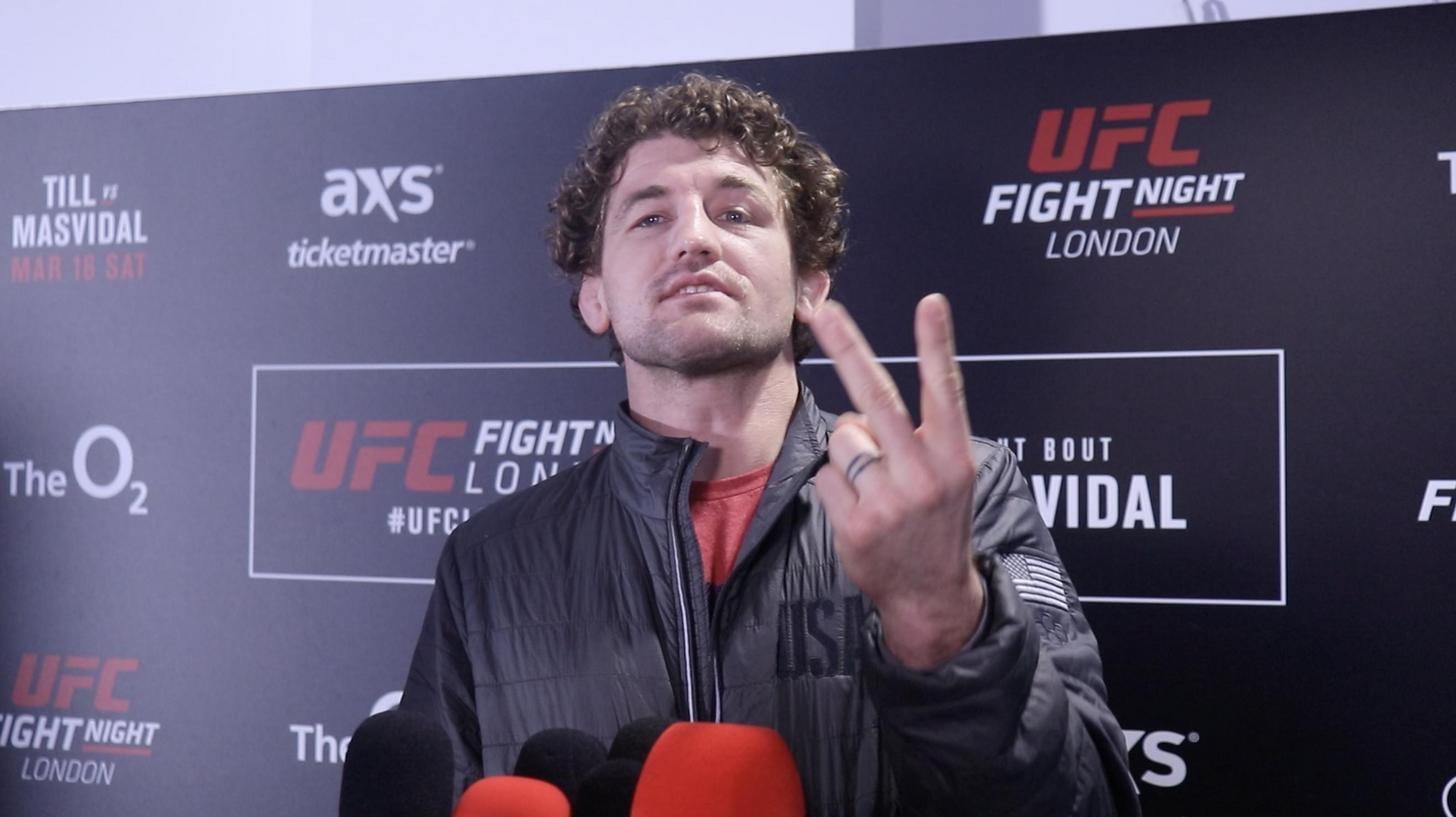 It was announced on Tuesday afternoon that this summer's Tokyo Olympics will join the rest of the world's major sporting events on the scrap heap this summer after it was formally postponed by a year amid the worsening spread across the globe of the deadly coronavirus pandemic.
The decision, announced by both the International Olympic Committee and Japanese Prime Minister Shinzo Abe, comes after Canada and Australia confirmed that they wouldn't be sending a team to Tokyo should the event proceed as planned, while there has also been significant opposition from USA Track and Field and USA Swimming, the two governing bodies which oversee those sports in the United States.
Former UFC welterweight Ben Askren, a member of the United States' wrestling Olympic wrestling team in 2008, thinks that the IOC have been a little hasty in their decision-making.
"I realise that this might have had to happen but here's what I'm really, really, really annoyed about," Askren said on a video posted to Twitter Tuesday afternoon. "They came out on Sunday and said, 'hey, listen, give us a month. Mid to late April we're going to make a decision'. Okay, that's sensible. We're in the middle of a freaking crisis all over the world. Let's let it settle down a bit. Let's give it some time here.
Olympics canceled…. I hate it https://t.co/vEWYmRW5dg

— Ben Askren (@Benaskren) March 24, 2020
"The next day Canada comes out and says 'we're not going'. OK, whatever. They just said the day before to give them a month. That sounds reasonable. Now we have four months and some change left … but they say Canada says it and Australia says it. OK, I guess we're going to postpone.
"Why was it really necessary to make a decision that fast? When they came out on Sunday and they tell me they have a month to make a decision — and they didn't, they waited a day and a half because of social pressures from other countries cancelling. That just sounds totally ridiculous to me. If you tell me you need a month, take a month. At this date I know I have to make a decision because everything is F'D up. OK. Fine. Whatever, right? But take a month. It's so ridiculous.
"I realise that running trials is the reasoning but, again, push those. The Olympic wrestling trials got postponed. They were April 4th. They're now going to be pushed back significantly. So I'm frustrated by the decision.
"When you say give us a month, take a month for god's sakes."
Comments
comments