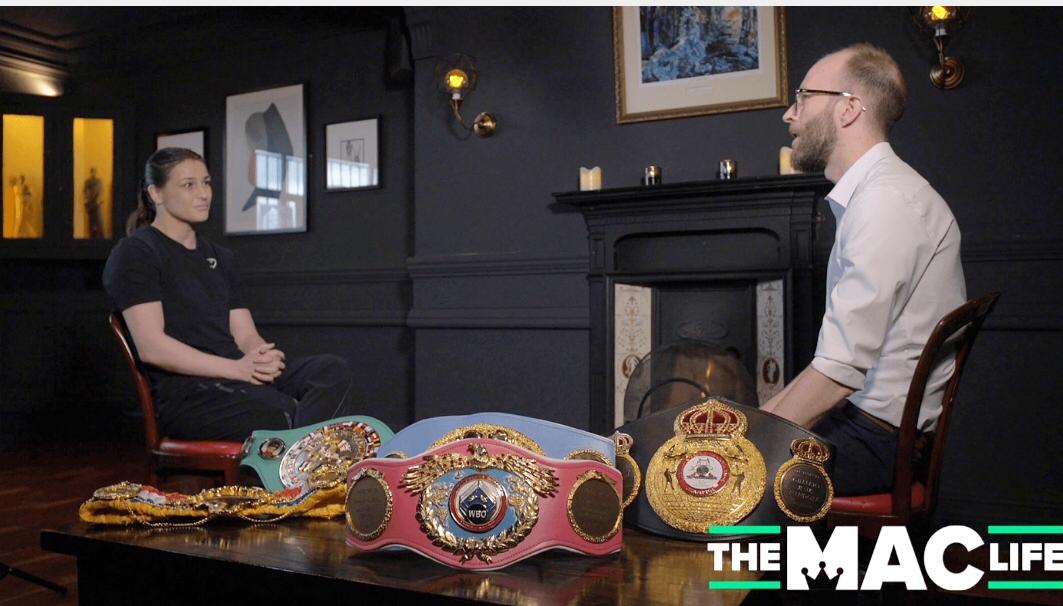 Throughout its history Ireland has — and will continue to be — a nation of fighters. 
Two of the island's most prominent purveyors of the fistic arts, Katie Taylor and Conor McGregor, have taken their respective sports to levels never seen before, even among a nation notorious for their willingness to throw a few digs should the situation arise.
Taylor, the all-conquering Bray woman who has parlayed her amateur success into unifying the lightweight division just two-and-a-half years after turning professional, has joined an increasingly long list of Irish world champions and, after last weekend's contest in Madison Square Garden with the gritty Delphine Persoon, now holds all five title belts available in the 135-pound category (in addition to Olympic Gold and, frankly, too many World & European golds to list here).
Not only that, Taylor achieved this long-held ambition inside Madison Square Garden — the scene of McGregor's own lightweight triumph against Eddie Alvarez in late 2016 and as their careers continue to intersect, Taylor was keen to note the support that she has received from McGregor throughout her career and up to last weekend.
"I only actually seen his tweet and his support after the fight actually, I never really read too much on social media on fight week but his support is absolutely amazing," Taylor said Thursday exclusively to The Mac Life. "He's one of the greatest athletes in the world right now and one of the most recognisable athletes.
"He doesn't have to support me the way he does. His support really means the world to me. The fact that he came to my fight in Boston a few months ago, he really went out of his way to get to that fight and to show his support. That means everything to me."
Taylor is, of course, no stranger to making history. As outlined above, her amateur credentials are now mirrored by her success in professional boxing and underscore an unprecedented spell of success which dates back more than 15 years.
Congratulations Ireland's Katie Taylor! What a battle that was from two warrior women.
It has rematch written all over it.
Rematch in Ireland!
Katie's Frazier, Delfine Persoon!
Wow 😮

— Conor McGregor (@TheNotoriousMMA) June 2, 2019
"The two of us are definitely history-makers in our own sport," Taylor said of McGregor. "What he's done for MMA, he's brought UFC to a new level. What he's done in the sport is absolutely remarkable. I miss seeing him in the cage, actually. I can't wait to see him back in there and continue to make history the way he has done in the last few years."
One of McGregor's stated goals has long been to hold an event inside Croke Park, the spectacular and history-filled venue in the heart of Dublin City. Taylor, too, would like to see McGregor compete inside the 80,000 capacity stadium ("Can he get me on the undercard of that?!") but if she manages to lace up the gloves in Croker before he does, it will be an experience she relishes.
"That would be absolutely special," she declares. "An epic night, that's for sure. I haven't had a chance to box in Ireland yet as a professional, so it's definitely on my radar in the future. To fight in Croke Park … 80,000 people, that would be the pinnacle of the sport. That would be absolutely amazing. I'm getting goosebumps even thinking about it."
Comments
comments