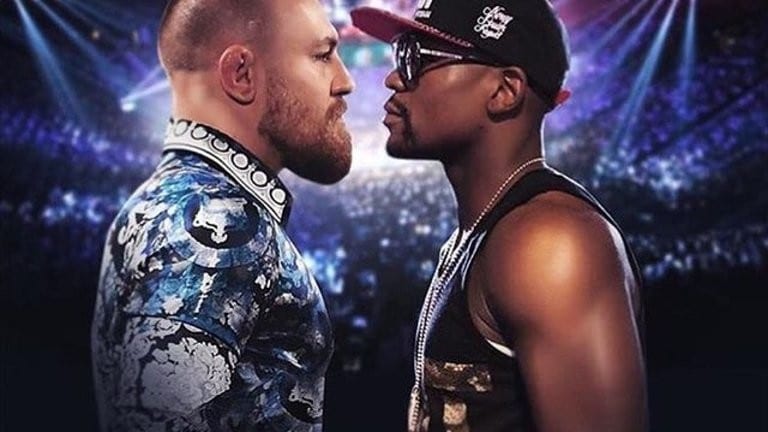 As Coach Owen Roddy revealed to TheMacLife.com last weekend, Conor McGregor is ramping up his training ahead of the impending bout with Floyd Mayweather which is expected to take place later this year — and he has released a clip of that training on his personal Instagram account.
"Myself and [Owen Roddy] have been working together on unrestricted, unarmed fighting since we are kids," McGregor wrote. "Not much will change when I fight under the famed, yet very limited Queensbury rules. No disrespect to single discipline fighters from boxing to kicking to grappling, just know that understanding one style of fighting is simply not enough. You are lying to yourself.
"You are easily dismantled in a true fight. A fight with no rules to protect you. In a straight fight, you do not possess enough tools to keep you alive. You will be dismantled and killed. Like the late, great Bruce Lee once said: "When you are talking about fighting as it is, with no rules. Well then baby, you'd better train every part of your body."
No date has yet been announced for the McGregor vs. Mayweather bout, though a rumoured July date is off the table with September date looking more likely.
The fight will likely take place in Las Vegas, the host city for every Mayweather fight going back more than a decade.
Bob Bennett of the Nevada Athletic Commission has previously confirmed that he would approve the fight, implying that it would be one of the biggest bouts the state of Nevada has ever seen.
Comments
comments