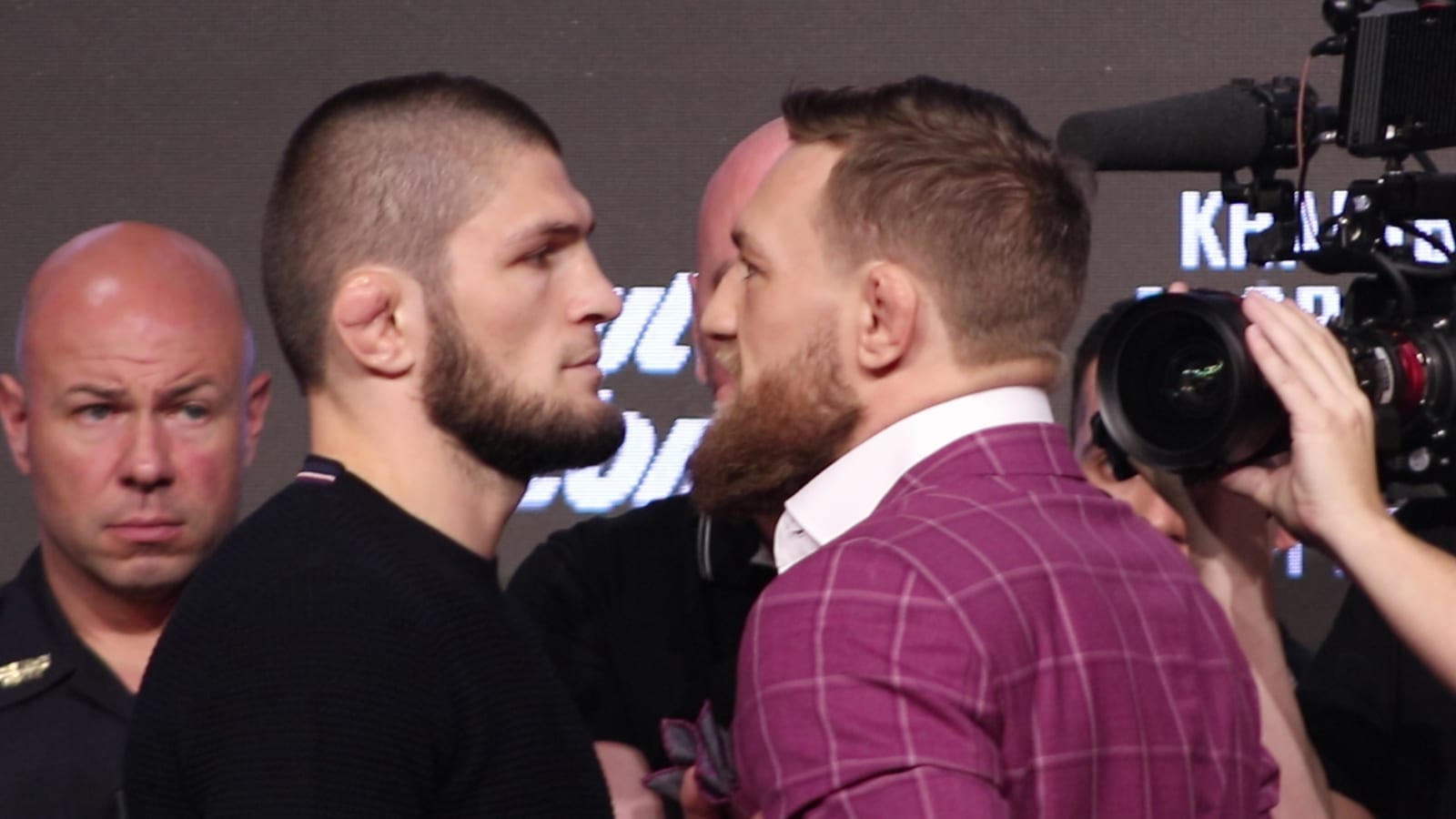 With just hours remaining until the first bell rings for the blockbuster main event in Las Vegas on Saturday night, Conor McGregor and Khabib Nurmagomedov will come face to face one more time at Thursday's UFC 229 press conference at the Park Theater.
McGregor, Nurmagomedov and UFC president Dana White will answer questions from the media and, unlike the first press affair a week ago in New York City, this one will have fans in attendance. Expect fireworks.
The event is scheduled to being at 11pm Irish time (5pm ET; 3pm PT) and you can watch the event in full via the YouTube player below.
–
Comments
comments