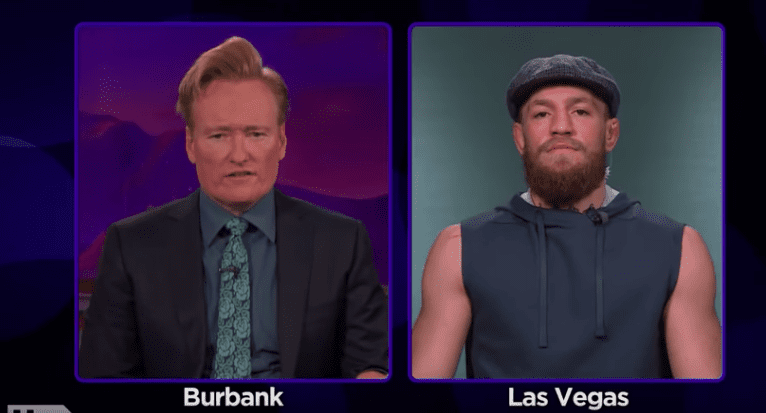 It is slowly becoming tradition for Conor McGregor to make an appearance with Conan O'Brien on his late-night TBS talk show in advance of a fight — and the Irishman did just that just three days removed from him UFC 229 main event opposite Khabib Nurmagomedov on Saturday night.
"Thankfully now I am not locked into a specific ruleset similar to my last match," McGregor told Conan, referencing last year's blockbuster boxing match with Floyd Mayweather.
"I am free to fight as I please, so that is what I will do. I have many, many weapons to dismantle all styles of opponent and this is just another style of opponent. I believe he is slow, he is flat-footed. His striking is very average and I look to expose that on Saturday night.
When asked about the now infamous clip of a young Nurmagomedov grappling with a bear during his childhood in Dagestan, McGregor's answer was a simple one.
"He may have wrestled Dagestani bears but he has never wrestled an Irish gorilla, Conan. That's what he's about to face on Saturday night."
–
Comments
comments