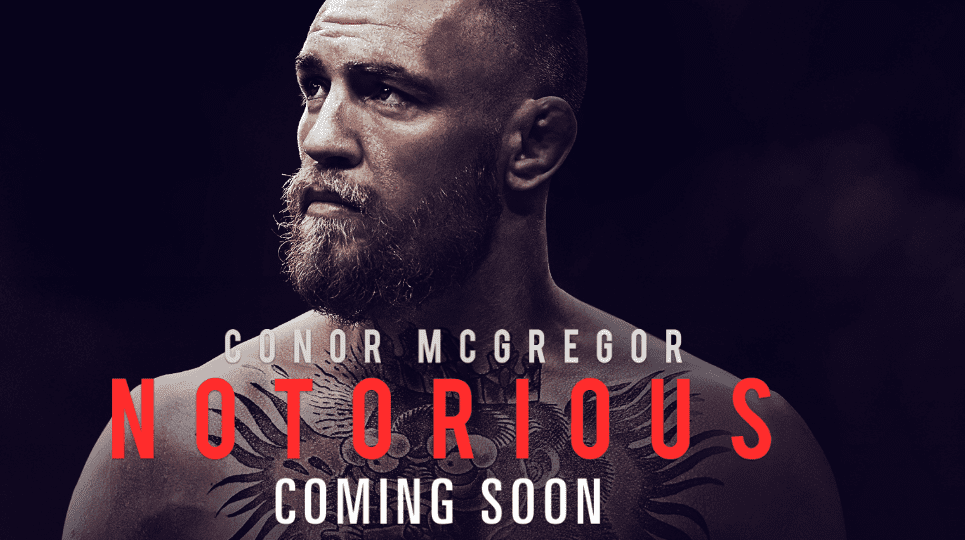 Conor McGregor is about to be in his own feature length film.
A documentary style movie based on his early career and the incredible heights he has gone on to reach, the film will be released later this year. The synopsis, which can be read at www.conormcgregorfilm.com details what fans can look forward to:
"Conor McGregor is the biggest star in the history of Mixed Martial Arts," it reads. "Filmed over the course of 4 years, Notorious is the exclusive, all-access account of Conor's meteoric rise from claiming benefits and living in his parent's spare room in Dublin to claiming multiple championship UFC belts and seven figure pay-packets in Las Vegas. Featuring unprecedented access, never before seen moments and explosive fight footage, this is the ultimate behind-the-scenes look at a sporting icon and his spectacular rise from the bottom to the very top."
Here it is, the first look teaser for @TheNotoriousMMA Conor McGregor: Notorious. The official film. Coming Soon. https://t.co/1oXtJBrwfq pic.twitter.com/Z4M8ASJJHs

— UniversalPicturesEnt (@UniversalEnt) July 24, 2017
To receive more details about the upcoming film, you can sign up for updates at the film's website, which once again is: conormcgregorfilm.com.
Comments
comments