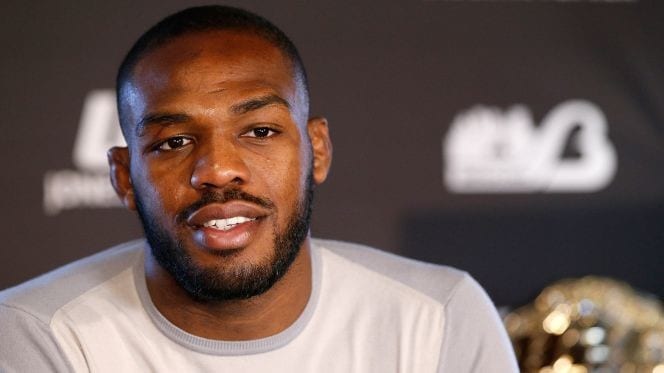 Jon Jones will go down in mixed martial arts likely as one of two ways — either one of the best to ever put on the gloves, or to be one of the biggest wastes of potential.
But, even just a few days away from one of the biggest fights of his career — against his ultimate rival Daniel Cormier no less — Jones believes all of his accomplishments in MMA will stand the test of time, no matter what.
"I believe that I already am the greatest fighter of all time," Jones said on Fox show 'Undisputed'. "My record speaks for itself. I've beaten six hall of famers already, and my resume is incomparable to anybody in our sport. This fight is huge for my legacy. Every fight is huge for my legacy. My legacy is an accumulation of what I do. Every fight is extremely important, and I try not to look at one fight more important than another one — it's just another match."
While Jones might be downplaying the importance of UFC 214's main event, it's fair to say that Saturday night's outcome will have a huge effect on his career. Should he fail to defeat Cormier, the man who holds the title he never lost in the cage, Jones will have an irreversible stain on his impeccable record.
According to Jones, however, with victory already cemented in his mind, the nature of how Cormier became champion will forever stain his rival's own legacy.
"The people at home know who the real guy is in this division," Jones said. "And I think Daniel looks for ways to validate himself as a champion, and I think to true fight fans, they know whether Jon is an angel or bad guy; he's a badass. And until you beat [me], I mean no-one, I believe, will really look at [D.C.] as the baddest dude of this era."
UFC 214 takes place this Saturday in Anaheim, California.
Comments
comments