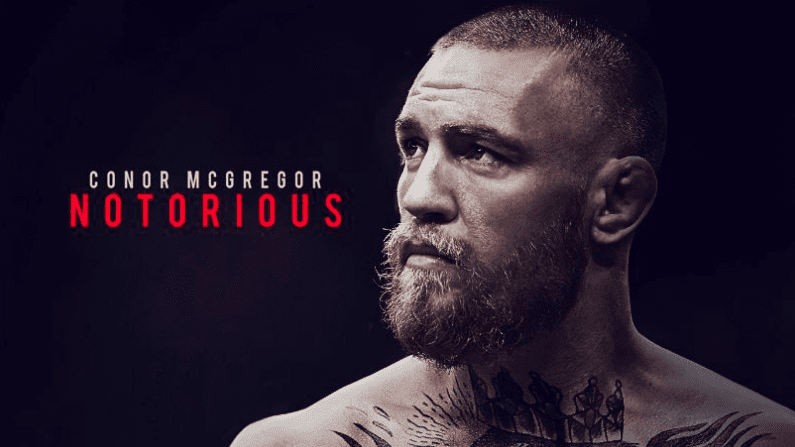 The Conor McGregor movie is nearly here.
Earlier this year, it was announced that the UFC lightweight champion had come together with Universal Studios to produce a movie on his life and career. Following McGregor from his early days in mixed martial arts as a young Irishman on government benefits, to the highest highs the sport can offer, the film promises an exclusive look into McGregor's journey so far.
Today, the first trailer for the film has been released by Universal Studios, along with a date for release.
The film is set to be released in theatres across the globe, with screenings starting in Ireland & the UK on November 1, USA & Canada on November 8, Australia & New Zealand on November 9, with the rest of the world to follow in 2018.
"Conor McGregor is the biggest star in the history of Mixed Martial Arts and one of the biggest sports stars alive today," the film synopsis reads. "Filmed over the course of 4 years, Notorious is the exclusive, all-access account of Conor's meteoric rise from claiming benefits and living in his parents' spare room in Dublin to claiming multiple championship UFC belts and seven figure pay-packets in Las Vegas. Featuring unprecedented access, never before seen moments and explosive fight footage, this is the ultimate behind-the-scenes look at a sporting icon and his spectacular rise from the bottom to the very top."
For more information visit: www.conormcgregorfilm.com
Comments
comments