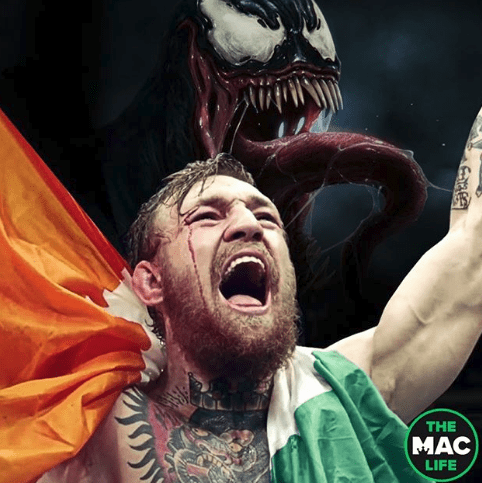 Inspiration can come from anywhere, and be can found in anything. For actors, finding depth in a role can mean studying the source material, analysing the script, and adopting mannerisms from contemporary cultural figures. Such is the case with Tom Hardy and his latest Hollywood blockbuster Venom.
Hardy plays the famous Marvel anti-hero (albeit not with the Marvel cinematic universe) in one of his biggest roles to date. The character is Eddie Brock, a journalist infested with an alien symbiotic that causes him to become violent and manic. According to Hardy, it's the violent aspect that made him look to mixed martial arts for inspiration. And where did he find it? Conor McGregor.
"Woody Allen's tortured neurosis and all the humour that can come from that, Hardy told Esquire. "Conor McGregor – the überviolence, but not all the talking. And Redman out of control, living rent-free in his head."
Interestingly enough, Hardy's film is released just a day before McGregor's next act, with the movie opening on October 5 — just 24 hours before McGregor meets Khabib Nurmagomedov for the UFC lightweight title.
–
Comments
comments