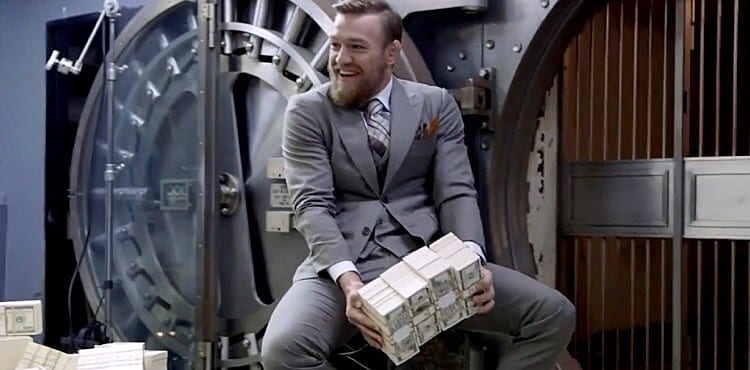 Todd Grisham and Brock Lesnar have something in common. They are both now the two men with unique perspectives of having worked in both the Ultimate Fighting Championship and the World Wrestling Entertainment.
Grisham made his UFC commentator debut last Sunday at UFC Halifax, and received a fair amount of praise for his first showing. While it was his first time duty for the UFC, Grisham has actually had plenty of commentator experience, having previously worked for Glory Kickboxing, ESPN, and of course the WWE.
Because of that history, Grisham knows exactly the type of persona who could fit into his old stomping ground, and confirmed the long standing view that UFC lightweight champion Conor McGregor would do exceptionally well in the world of professional wrestling.
"Of course [he'd do well]. Why not? Ronda Rousey was there last year or the year before last. We saw Floyd Mayweather fight "The Big Show" at WrestleMania," Grisham said, speaking with FOX Sports. "There's always those big matches, most of them involving the Undertaker and Triple H and the John Cena's of the world. But there's usually that one gimmick match or that one memorable moment that involves an outside celebrity or sports star. I'd love to see Conor McGregor cross over to WWE.
"Think about it, if there's ever been an athlete perhaps other than Chael Sonnen, Conor McGregor's the perfect fit for that organization."
McGregor has had a longstanding rivalry with the WWE stars. Last year, he labelled them all as 'messed up pussies' and threatened to 'slap the head off' the entire roster.
I didn't mean no disrespect to the @wwe fans. What I meant to say was that I'd slap the head off your entire roster. And twice on Sunday's.

— Conor McGregor (@TheNotoriousMMA) August 7, 2016
Because of that interaction, Grisham believes that McGregor already has a written storyline should he ever decide to make an appearance — and believes he'll be worth the fee he'll command.
"McGregor's already fed into it saying 'I'd kill everyone of them, I'd destroy them' whatever. So he knows what to say, he knows what to do and what he loves most is cash money and Vince McMahon has plenty of it."
Comments
comments