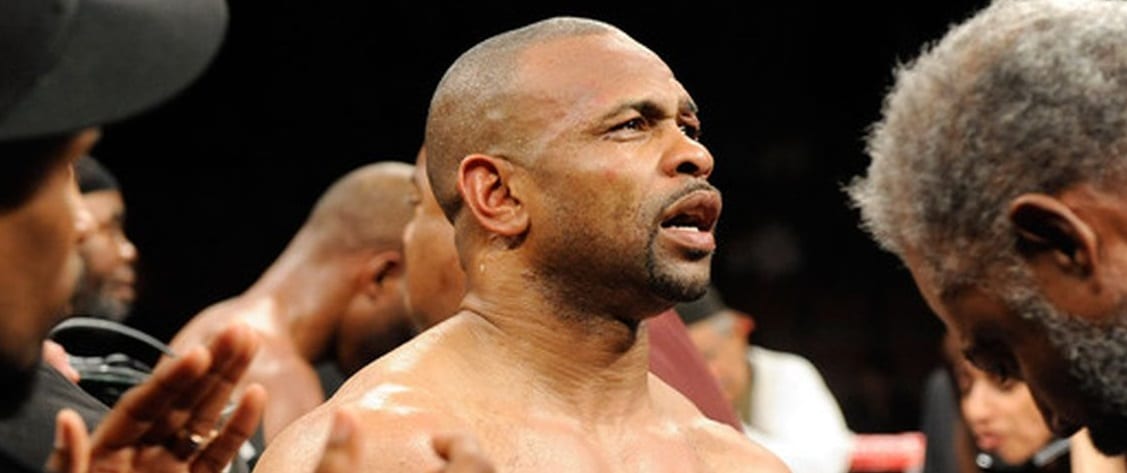 Long before any talk of Conor McGregor and Floyd Mayweather meeting each other in a boxing ring, there was the talk of Roy Jones Jr. versus Anderson Silva.
While both fighters are now on the wrong side of 40, years ago when Silva was in the midst of his record ten defenses of the UFC middleweight title the Brazilian flirted of the idea of a boxing match against Roy Jones Jr., the sport's former pound-for-pound king. There was interest from both sides. Jones and Silva met on several occasions and both were respectful of each other's skills but, for a multitude of reasons, the fight never got off the ground.
Nowadays, and with the talk of an agreement between McGregor and Mayweather reaching fever pitch, it seems Roy Jones is making efforts to get in the ring with Silva once again.
Roy Jones vs Anderson Silva and Mayweather vs McGregor double headline card UFC invasion. Would be biggest event of all time period

— Roy Jones Jr. (@RealRoyJonesJr) February 23, 2017
As you see above, Jones — the former four-weight world champion — has taken to social media to attempt to engineer a situation where he and Silva finally cross paths as an appetiser to the McGregor vs. Mayweather match which would follow after and says that this "would be the biggest event of all time."
Even at 46-years-old Jones (65-9, 47 KO) is still an active fighter and won the WBF cruiserweight title last weekend by defeating Bobby Gunn but has hinted at hanging up the gloves permanently in recent interviews. A bout with Silva, for so long the fight Jones was chasing, could tempt him to prolong his stay in the professional boxing ranks however.
As for Silva, his controversial victory over Derek Brunson at UFC 208 is unlikely to place him in title contention and a meeting with Jones would likely be welcomed with open arms by the Brazilian — particularly if it is places on the same card as McGregor vs. Mayweather which would be a guaranteed payday.
Comments
comments