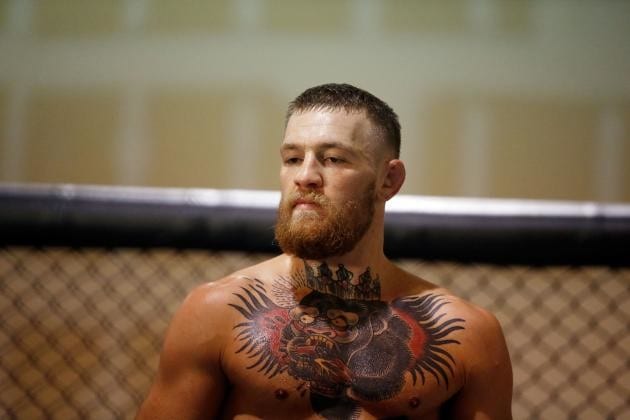 The wacky world of online dating strikes again.
A young irish woman Lauren Caffrey-Byrne from Dublin Ireland grabbed attention on Saturday mourning, after posting on Facebook and re-telling the story of her friend who has recently been scammed by a gentleman she met on online dating website PlentyOfFish
The man, who went by the name of Wesley O'Brien, conned Caffrey-Byrne's friend (who "wished to remain anonymous") out of €1,500. How? By pretending he was Conor McGregor's childhood friend.
"He used the alias Wesley O'Brien, claiming to be the nephew of Irish Billionaire Denis O'Brien and after some chatting, they eventually agreed to meet up for a date where he wooed my friend and subsequently asked her to be his girlfriend."
"He told her various tall stories such as being a "lifelong friend" with Conor McGregor," wrote Caffrey-Byrne"
She moved on, he sent her "screenshots of Whatsapp conversations between himself and Conor and himself and Dee Devlin (which later transpired to be fake) and he even went as far as "booking" a holiday for my friend and him to New York this November with Ringside seats to his "best buds" upcoming MMA match.
"He actually video recorded himself in a Travel Agents booking the holiday and sent it to my friend, he sent her the "booking confirmation and itinerary" for the trip and had "his sister and mother" (who apparently lived in New York themselves) texting and Whatsapping my friend too."
By using the made-up friendship with McGregor, 'Wesley' managed to convince the girl and her friends that (McGregor's gym) SBG still had five tickets at Octagon side for UFC 205, and he could get a hold of them for a mere €1,500. The cash was handed over, and Wesley and the girl set off for SBG in order to pick up the tickets.
"On the way to the gym Wesley asked my friend would she mind doing a quick detour to Moore Street as he had to draw up rosters for the staff in a chain of sunbed salons that 'he owns'," continued Caffrey-Byrne. "My friend duly went and parked up on Moore Street, Wesley gave her a kiss and said he would be back momentarily."
"Well – Wesley never did come back! Wesley gone, money gone, social network accounts deleted and mobile numbers for him, "his sister" and "his mum" all disconected [sic]!"
Since posting to facebook Lauren said she has been inundated with messages from other women who were allegedly victimized by this con-artist.
It's not the first time McGregor's name has been taken in vein in order for some unscrupulous person to make some cash. Earlier this year, an IT worker managed to convince some friends to part with around €8,000 for McGregor tickets that never emerged.
Comments
comments