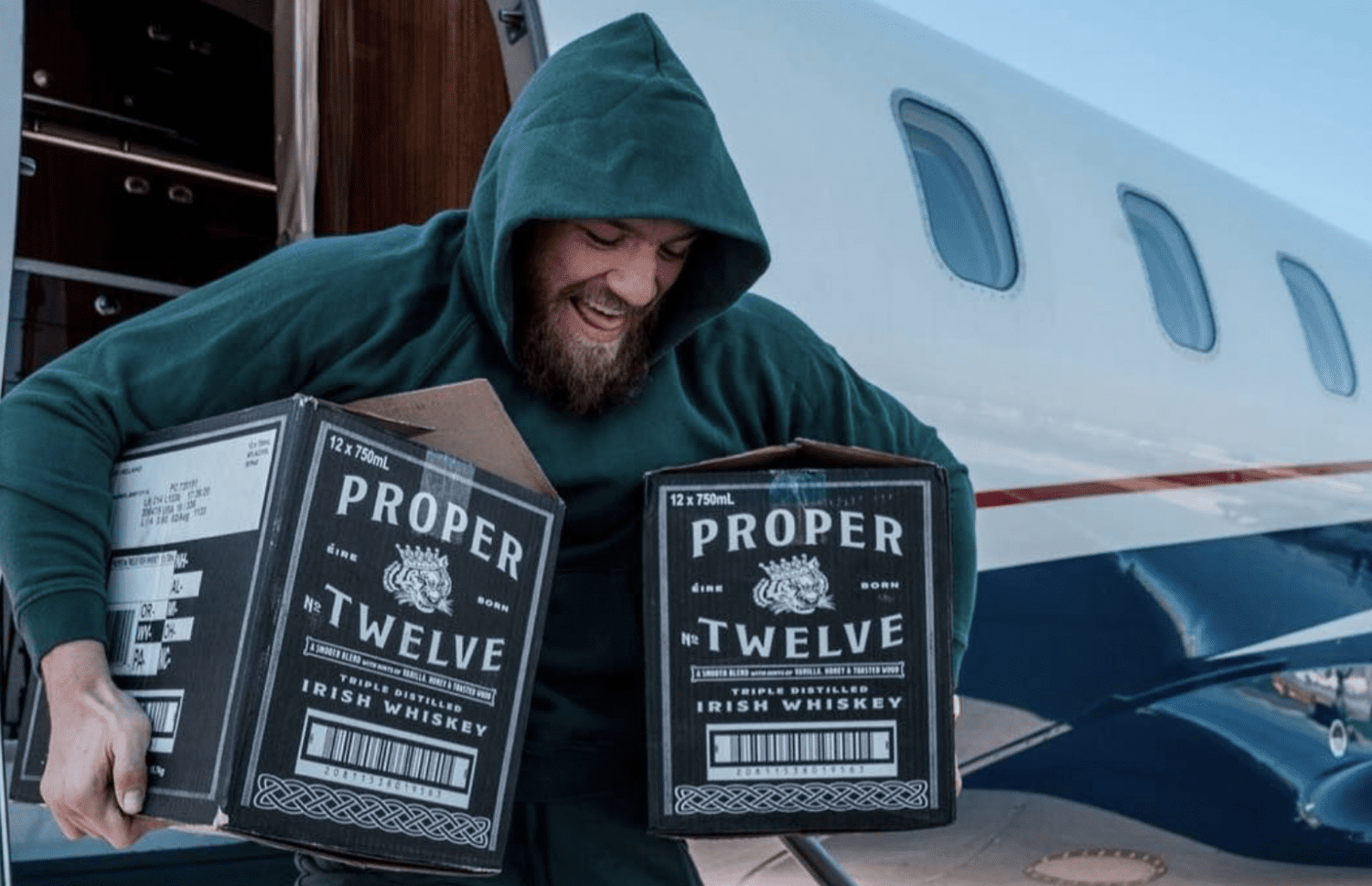 Conor McGregor often referred to Proper 12 as liquid gold. Today, it's just turned into bullion.
Proximo Spirits has acquired a majority stake in the Irishman's whiskey in a deal worth upwards of $600 million. McGregor is set to remain involved as an owner and the face of the brand, and the agreement is considered a re-evaluation of the previous arrangement.
In a release to Shanken News Daily, Proximo CEO Mike Keyes confirmed the deal stems from Proper 12's unbelievable success in record time, as well as its no doubt bright and triumphant future.
"Since introducing this brand with Conor and his partners just two and a half years ago, Proper No. Twelve has been the most exciting brand in the Irish whiskey category," Keyes said. "The brand continues to grow at an unprecedented rate, and this agreement reflects Proximo's commitment to expanding its presence in the whiskey category as a whole."
McGregor's passion for the brand has been no secret which he first brought to prominence in 2018. Often referring to it as his baby, McGregor's own ability to promote the beverage has seen it fly off the shelves, even at one point resulting in a glass shortage in production.
The sale will now add to McGregor's already considerable wealth, and re-affirms his status as one of the richest athletes in the world — and the whiskey's success is only getting started.
"It's hard to predict how long it's going to take, but I'm looking at a million cases and saying that's a starting point for this brand," McGregor's business partner Ken Austin said. "Conor is very, very fixated on this being a multi-million case brand. I wouldn't count him out ever."
And indeed, the man himself certainly is making no bones about his goals for a project he's invested so much care in.
"Proper Twelve is my baby for life! I'm only warming up the barrels here!" McGregor told TheMacLife. "What I have in store for you all will not only take Proper Twelve to the absolute pinnacle of Irish whiskey, but of all spirits!"
Comments
comments