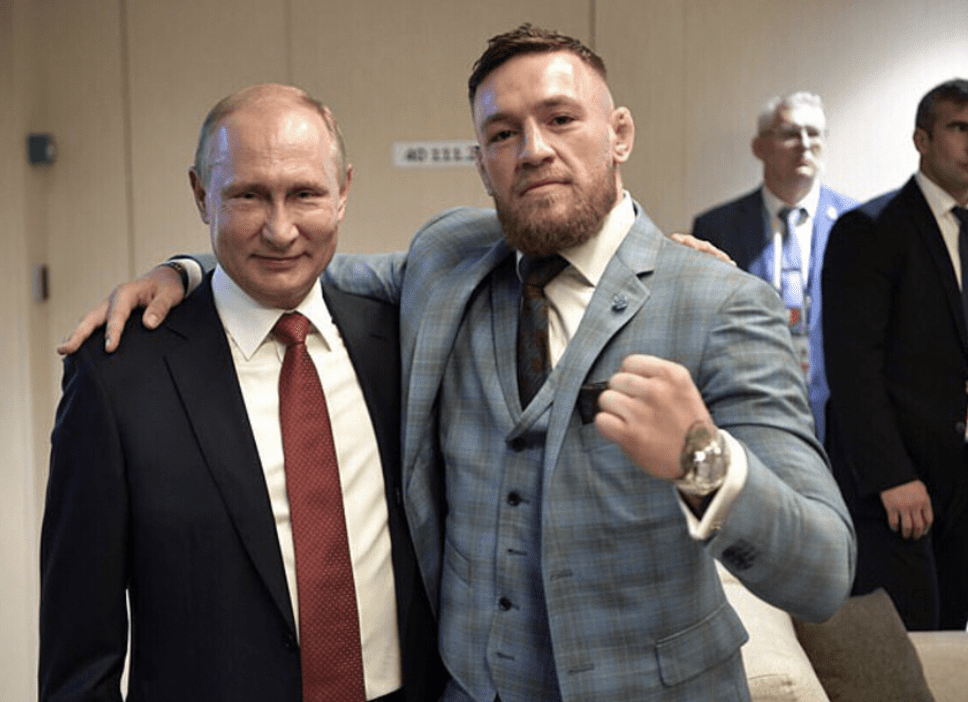 While the national team may not have made it there, Ireland had some representation at the World Cup final in Moscow, Russia today.
After being invited to attend by Russian President Vladimir Putin, Conor McGregor flew to Moscow to watch the game and see France overcome Croatia 4-2 in an action packed match.
"Today I was invited to the World Cup final as a guest of Russian President Vladimir Putin," McGregor wrote on his social media. "This man is one of the greatest leaders of our time and I was honored to attend such a landmark event alongside him. Today was an honor for me Mr. Putin. Thank you and congratulations on an amazing World Cup."
It's likely not the last we'll hear of a McGregor-Russia link. The Irishman's next contest is reported to be a much anticipated bout between himself and Khabib Nurmagomedov for the UFC lightweight title.
Comments
comments