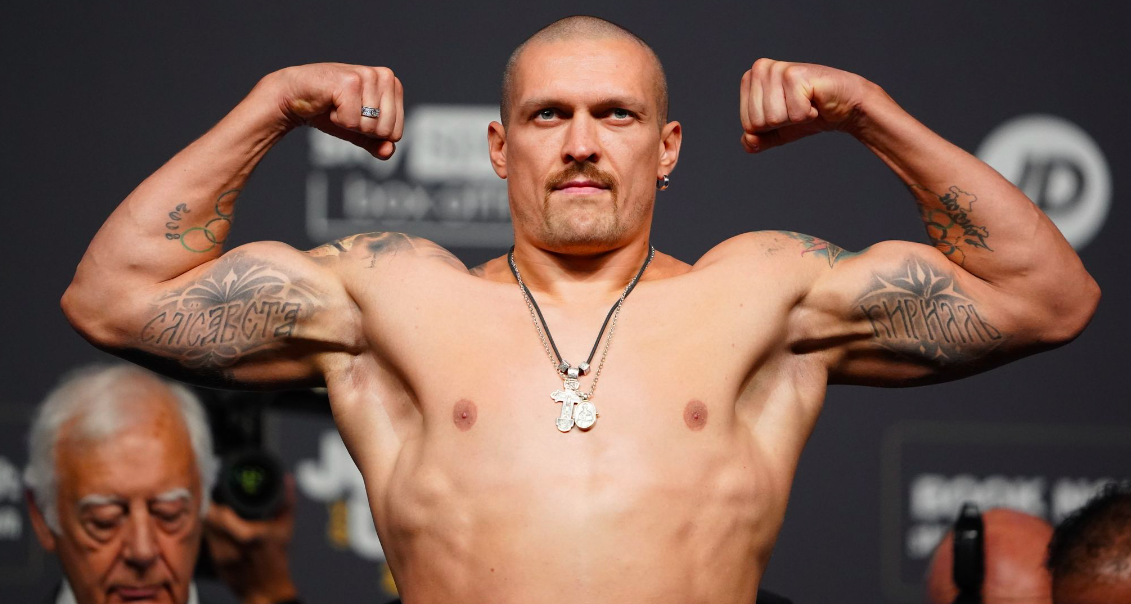 If Conor McGregor is down for a trip to the heavyweight division, Oleksandr Usyk says he'd be happy to meet him there.
The unbeaten Ukrainian fighter is set to defend his WBO, WBA and IBF heavyweight titles against England's Daniel Dubois in Poland in August in a fight arranged after negotiations for a winner-takes-all showdown with WBC champ Tyson Fury fell by the wayside. Instead, it was confirmed this week that Fury will fight Francis Ngannou, the former UFC heavyweight champion, in a boxing match in Saudi Arabia in late October — and if Fury is to take on a world famous MMA champion, Usyk too wants a piece of the action.
"I saw that Conor McGregor put some significant weight on his body," Usyk said on Thursday via Seconds Out, through his interpreter. "Hey Conor, why don't we make a fight at Wembley?"
Now, those comments should be well and truly taken with a pinch of salt, and can be read as some sort of retaliation to Fury opting to fight Ngannou rather than what would be an historic title unification bout. Usyk weighed in at 221.5 pounds for his second win over Anthony Joshua, significantly up from the cruiserweight limit of 200-pounds at which he spent the majority of his career.
McGregor, meanwhile, entered the UFC at 145-pounds (despite being a 155-pound champion in Cage Warriors) but has jumped around divisions, to the point that he is the only fighter in UFC history to have scored knockout wins in the featherweight, lightweight and welterweight divisions. The Dubliner, who has even said that middleweight could be possible for him one day, would still be a long way off the 220-pounds or so Usyk tends to be if any hypothetical bout were to somehow become a reality.
One thing, though, is for sure — Usyk vs. McGregor would make some serious bank. And you know what they say about the one rule which tends to govern professional prizefighting: if it makes dollars, it makes sense.
Comments
comments