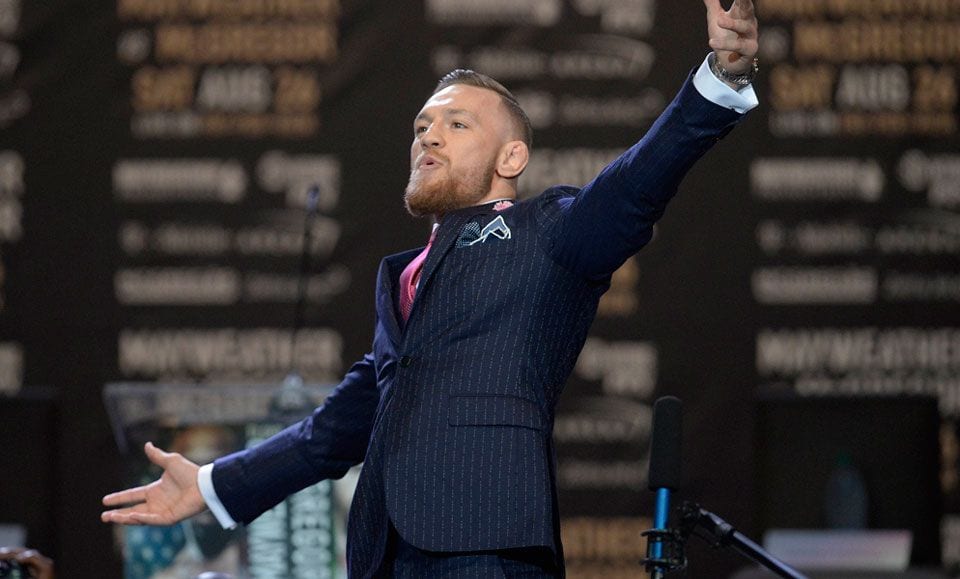 Add Noel Gallagher to the list of well known names impressed by Conor McGregor's recent trip into the world of boxing.
The singer and Oasis star found himself captivated by the Irishman in the lead up to his recent contest with Floyd Mayweather, and like plenty of other fans stayed up to watch McGregor challenge the undefeated boxer.
Speaking with Christian O'Connell on Absolute Radio, Gallagher — a man not usually known for doling out praise — revealed his admiration for the UFC champion's lightning fast wit and microphone skills.
"The trash talking is just like 'oh my Lord'," Gallagher said. "He's a dude. He's an absolute dude. He makes me cry laughing when he's going on about Floyd's baldy little head.
Noel Gallagher shares his opinion on @TheNotoriousMMA ..🔥 pic.twitter.com/C4TnbpXVAm

— Conor McGregor News (@ConormcGregor5) September 25, 2017
"Charisma will get you a long way," Gallagher continued. "If you're talented and you've got charisma, the world is your oyster. And that guy's got it like, wow. Where have you come from? What planet have you come from?"
He's not wrong. McGregor is now the biggest active combat sports star in the world, and his return to fighting — whether it be in the cage or the boxing ring — is likely to be the biggest story in the world of mixed martial arts of either this year or next.
Comments
comments