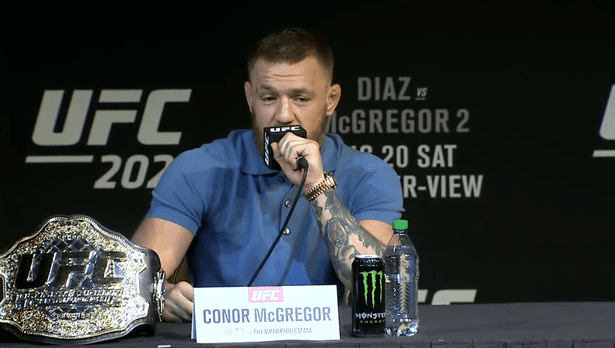 The Nevada State Athletic Commission are set to reinvestigate the disciplinary action taken on UFC lightweight champion Conor McGregor last October.
On Tuesday, the Irishman travelled to Las Vegas and met members of the commission in order to officially hand in a written request to re-open and reconsider the case. A member of the NSAC is now set to put forth the idea of reconsideration at their next meeting, at which point a vote will be taken on whether or not they should do so. If a majority yes is voted upon (which is presumed likely), the commission could readdress the punishment immediately.
ESPN reports that NSAC Chairman Anthony A. Marnell III is set to raise the issue during the commission's monthly meeting in March.
It could readdress the commission's most recent controversy. Last October, the NSAC (then led by Pat Lundvall), fined McGregor $150,000 ($50,000 in cash, $50,000 in the form of an anti-bullying video) for the now infamous bottle throwing incident between himself and rival Nate Diaz ahead of UFC 202. They also required him to undergo 50 hours of community service.
The punishment was markedly harsh, and in response McGregor revealed he would no longer accept bouts in the state of Nevada.
It's thought that the new development is the next move in the Irishman's drive for the megafight with Floyd Mayweather. Currently licensed as a boxer in the State of California, McGregor cannot be granted a boxing license in Nevada with an ongoing commission issue. Should he come to an agreement with the NSAC about the bottle-throwing fine, then there will be no roadblock in his being granted a license in Vegas — the home of Mayweather bouts.
Comments
comments