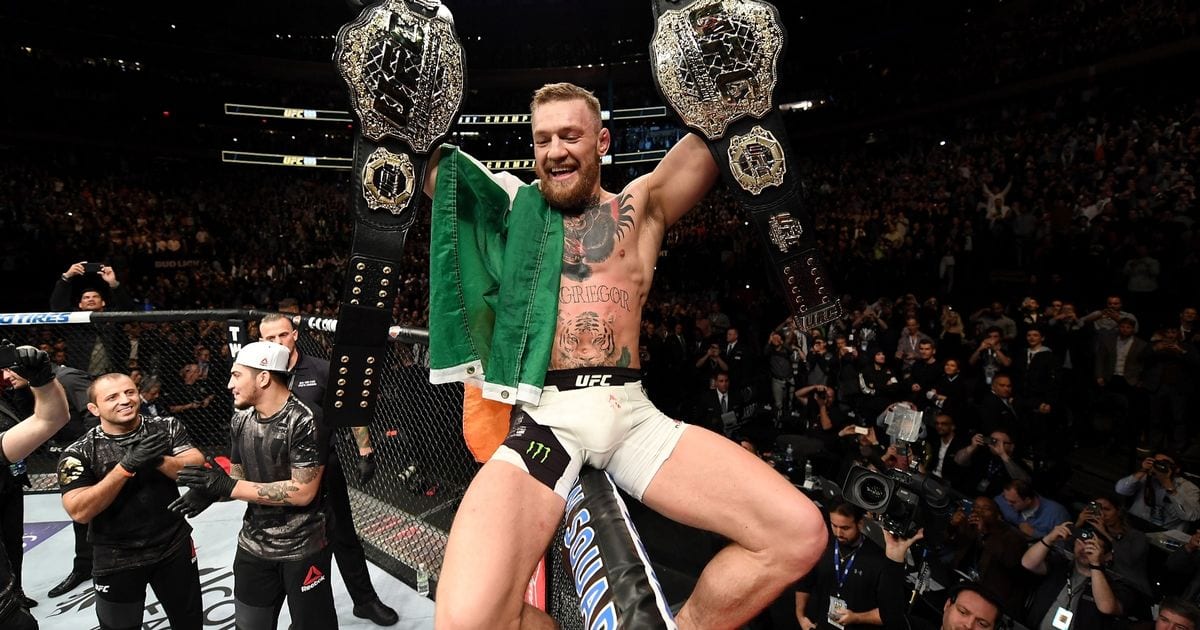 Having already had his impact felt in the world of prizefighting, Conor McGregor's influence is now being felt in the music game after one of the Dubliner's most iconic quotes was featured in the latest hit track by Canadian rapper Tory Lanez.
You will no doubt recall McGregor's infamous line he uttered to UFC commentator Joe Rogan moments after he defeated Eddie Alvarez by second round TKO inside Madison Square Garden in late 2016 in which he seized the microphone to give his initial thoughts on what was a record-shattering victory.
"I'd like to take this chance to apologise," he said. "To absolutely nobody!"
The line has gone down in the annals of mixed martial arts history as one of the most well-known post-fight statements, right up there with his "We're not here to take part", "60 G's Baby!" and "Surprise surprise, motherf*cker" quotes — and has now been sampled by Canadian rapper, singer, composer, and record producer Tony Lanez in his new track 'Stupid Again'.
The track, which was just recently released to YouTube, opens with the McGregor line and has amassed nearly 100,000 views online as of early Saturday. You can check it out in full below.
Lanez, 27,  is a multi-award winning artist who boasts more than 8 million followers on Instagram and counts around 15 million listeners on music streaming service Spotify per month.
'Stupid Again' features on Lanez' new latest album 'The New Toronto 3' which has been extremely well-received by critics upon its release this week, with 'Stupid Again' being hailed as one of the standout cuts from the record.
Comments
comments