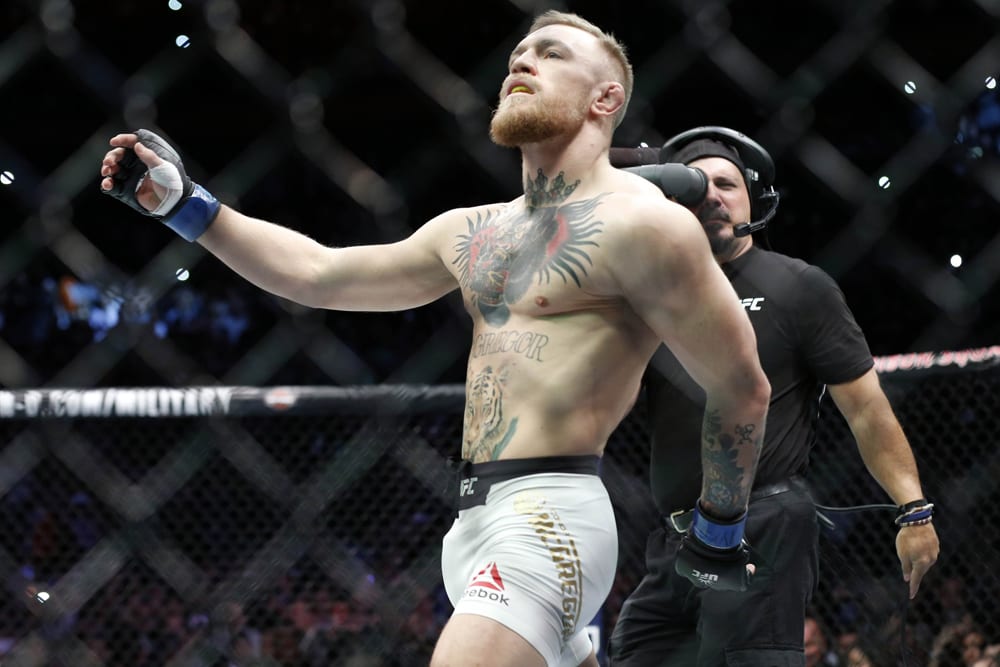 Who does it better; Conor McGregor or Vince McMahon?
Conor McGregor's 'Billionaire Strut', which the Dubliner admits found its inspiration from WWE chairman Vince McMahon, is one of the most imitated 'walks' in professional sports.
Stars from the NFL, NBA, NHL and elsewhere have adopted the famous strut which has been employed by McGregor during his walks to the cage for many years now, but WWE exec Triple H says that he hopes to see McGregor perform it in a WWE ring one day.
"Conor McGregor versus Vince McMahon with that Billion Dollar Walk on the line?! I mean, I think that's a match made in heaven," Triple H, whose real name is Paul Levesque, said to TMZ Sports.
The WWE have made known their interest in one day working with McGregor clear in recent times, but so far he has yet to follow in the footsteps of the likes of Brock Lesnar and Ronda Rousey as figures who have found success in both fields.
But Triple H admits that the world of professional wrestling is tailor-made for someone of McGregor's natural talents.
"The nature of what we do… It lends itself into combat sports. It lends itself into people like Conor McGregor, or others as it [did] with Tyson Fury. And did it in the past with Floyd [Mayweather]."
It remains to be seen if the 74-year-old McMahon could work any type of physical program with McGregor but fans of sports entertainment would almost certainly enjoy the opportunity to see the silver-tongued pair go face-to-face on the microphone.
As they say, never say never.
Comments
comments