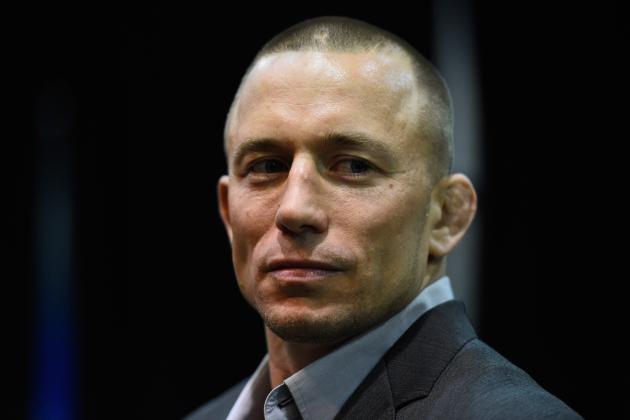 With the rematch between Nate Diaz and Conor McGregor being the talk of the town, it's no surprise predictions for the UFC 202 main event are flying in from all angles.
While some of those thoughts come from amateur analysts, there are some spoke by more educated members of the MMA fraternity, with various members of MMA media and fighters offering their thoughts on a potential winner of tomorrow nights bout.
One of those, is Georges St-Pierre.
The welterweight legend, while speaking with his coach (and fellow MMA aficionado) Firas Zahabi, has picked McGregor to come away with the victory. Providing, he says, that Conor is "prepared for the worst day of his life."
St-Pierre was actually ringside at UFC 196, where McGregor and Nate met for the first time. There was speculation that he would have gone on to face Conor in a superfight, but such rumours never emerged.
Instead, it appears the Canadian will face off against someone else in his return bout, with both Nick Diaz and Tyron Woodley thought of as potential opponents.
Comments
comments