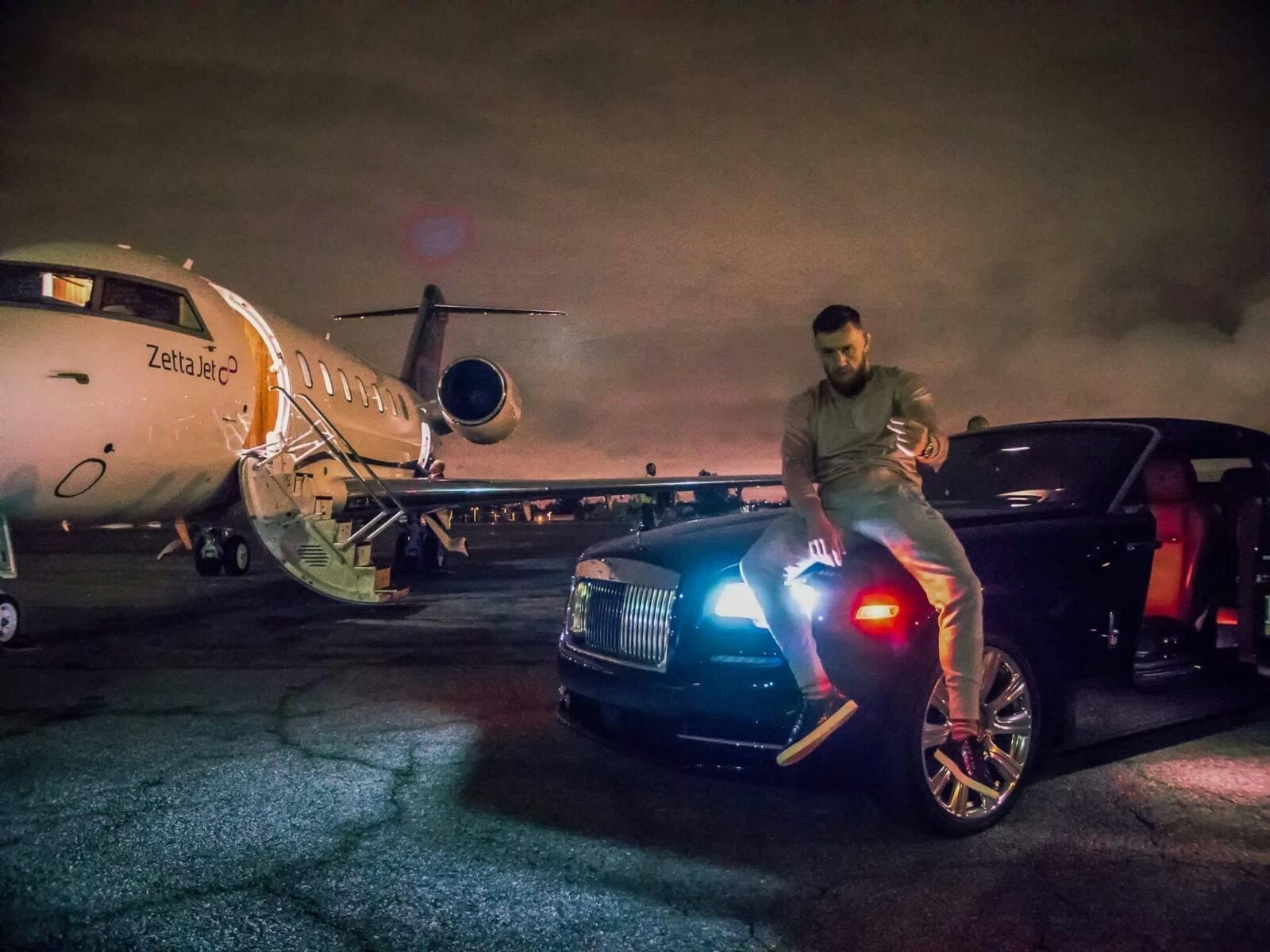 It's already known that Conor McGregor has a liking for fine watches, cars, and clothes, but it seem he's developed a penchant for a new type of luxury — private jets.
After all, as they say in business; time is money. So when the Irishman has to jet from Las Vegas to Los Angeles, there is only one way to travel.
In this most recent glimpse into McGregor's business trip out to the West Coast, the champion shows not only that he stays ready for active competition, but that there is always time to enjoy The Mac Life and The High Life.
And of course, the extravagance doesn't end once his feet are on the ground. Once in L.A., McGregor heads to famed Rodeo Drive to pick up some new threads, and judging by the size of his receipt — being about as long as the trousers he's bought — life is definitely not tough at the top.
After all, as the man himself says: hard work pays well.
—
Comments
comments