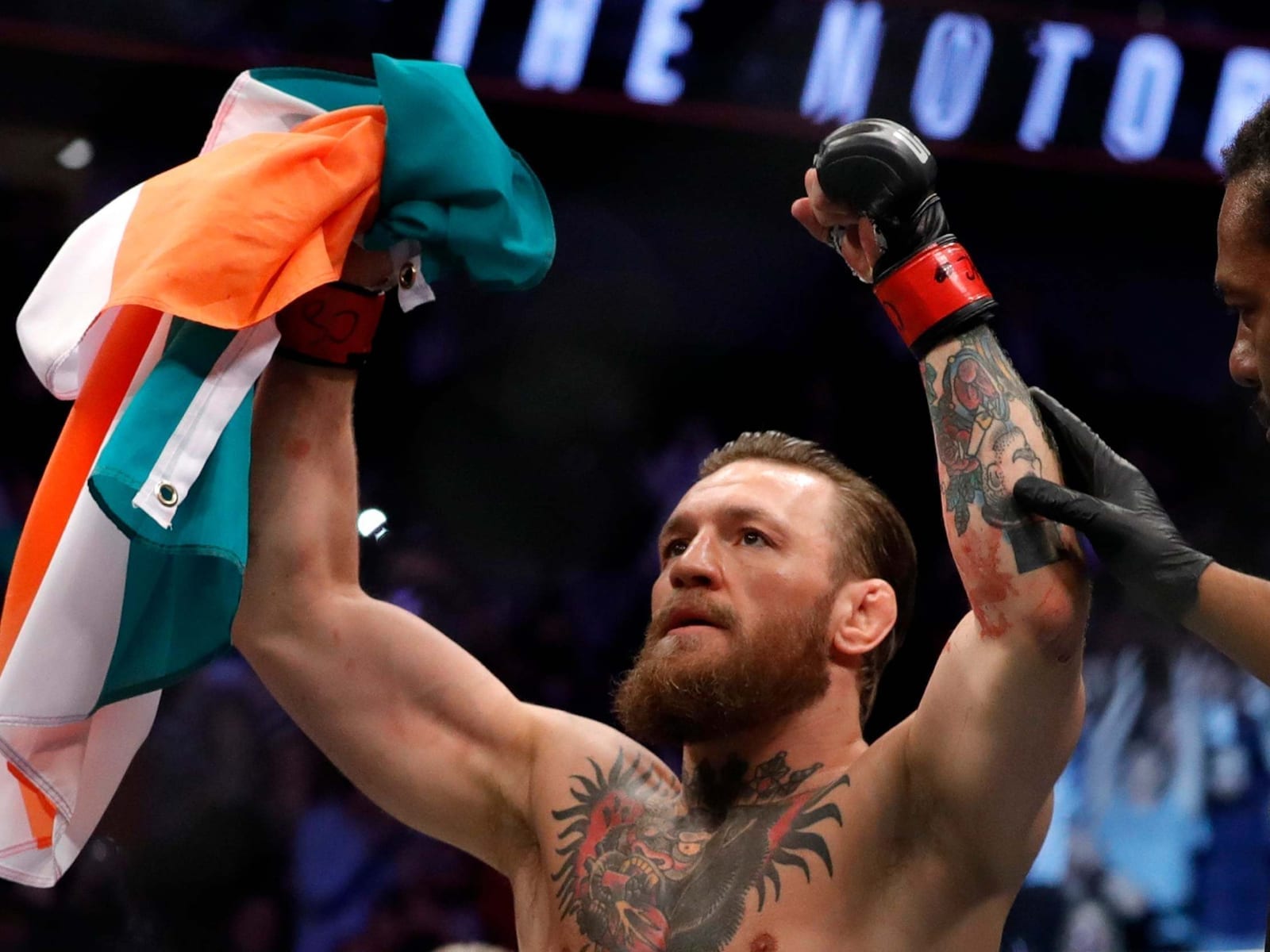 As Ireland continues its lockdown for at least another three weeks, Conor McGregor has called upon the Irish government to enforce further measures to stop the flow of travel to the country from the nation's airports and seaports. 
It was announced by An Taoiseach Leo Varadkar on Friday that the national lockdown which places significant restrictions on the movement of people within the island were to be reinforced as the battle with Covid-19 continues as Ireland moves towards 300 deaths and more than 8,000 cases per recent tallies.
Most non-essential travel, as well as non-essential businesses, have been stopped or shut over the course of the last month, as well as restrictions placed upon citizens relating to travel outside of their home while people who have left the major populous areas in the country to spend time at summer vacation homes have been implored to remain where they are until further notice.
However, it seems some blind-spots remain in the governmental strategy being employed to curb the spread of the novel coronavirus.
Ask of our airports as well as sea, @gavreilly.
Not once has our airports (where the virus came from) been queried.
We must have answers. We must see action. It is not too late!
CLOSE OUR PORTS FOR ALL NON ESSENTIAL, IMMEDIATELY!!!

— Conor McGregor (@TheNotoriousMMA) April 10, 2020
Responding to Varadkar's address on Friday, McGregor called for Irish ports to be kept open for only the most essential of activitie such as importing health and safety resources into the country.
"In response to An Taoiseach. People who have traveled to beach homes in advance of Easter, have not been asked, but told to stay put! Such is the danger of this virus. With heightened Garda presence to make sure of it," McGregor wrote on Twitter. "The people you have quarantined with. It is not even safe to move with them. Your beach home or wherever you are must remain (in) your home.
"You make the case for the severity of Covid-19 by enforcing this, and our great public abides, yet then in complete contrast to this, you are allowing passengers enter in and out freely. Through both air and sea. It makes no sense. It is the equivalent of attempting to push and pull at the same time.
"Everyone, wherever they are, must remain where they are. Be it abroad. Or on soil. Even more so abroad. It is that simple. Nothing but essential supplies and personnel to come through. We need full closure of all our entrance channels. Everyone must remain put for the foreseeable future.
Thank you for all your assistance here Mary and to Heroes aid.
I got a good boost this morning seeing our work come to fruition with multiple deliveries made. Hope you are well. Tough 3 weeks ahead, stay strong! https://t.co/wwVm2EOjtW

— Conor McGregor (@TheNotoriousMMA) April 11, 2020
"Everyone is ready, and have been ready, to do this by leaving the airports open for general use, while restricting everything else, is without any disrespect, absurd. To do it one way yet leave another open, with the one being left open where the spread originated from, makes no viable sense.
"If a holiday family home is a place people cannot leave and must now make their home, then so too must those abroad. Everyone must chip in here and make wherever they are, their home. 100% of our airports and ports must be closed. Essential medical supplies and personnel only
"I would say food maybe also but I dislike saying this for the most part. We have the best of everything here. We can produce, supply, and serve every need from this great island. In fact, food = no go also. For now. All ports must close.
"Medical supplies and medical personnel only."
McGregor has been particularly vocal in his desire to fight the virus in Ireland and had previously donated a sum of more than €1 million to provide Personal Protective Equipment (PPE) to Irish frontline healthcare workers.
Comments
comments