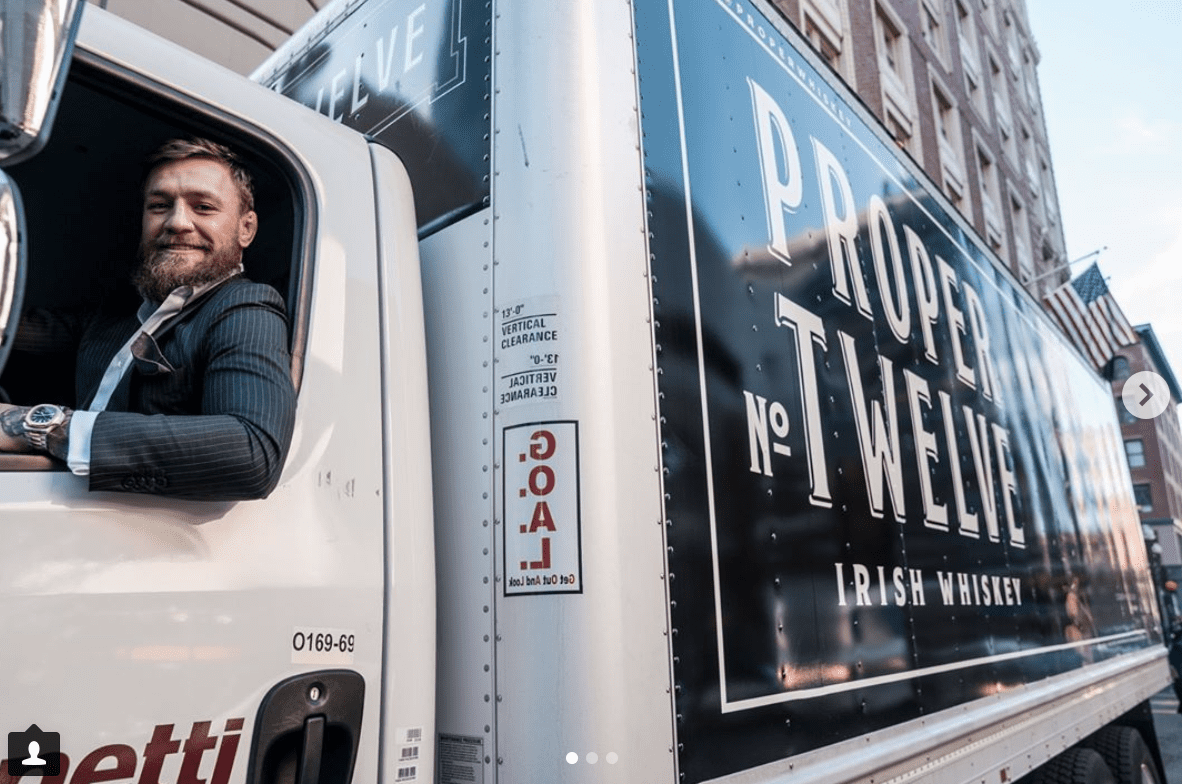 Conor McGregor's Proper No. Twelve is continuing to make a significant impact in global whiskey sales tallies, with a recent report naming it as the fourth most popular Irish whiskey brand in the world.
Since its release to the marketplace less than two years ago, sales of Proper No. Twelve have surpassed the expectations of even its most ardent supporters. It has since expanded to numerous markets across the globe following an impressive sales performance upon its debut in a handful of territories, a move which appears to have consolidated the whiskey's status as a global leader.
213,800 cases of Proper No. Twelve have been shipped in the past year, a massive increase on the 38,200 it sold the year prior. These figures are enough for it to stretch beyond brands such as Paddy, Kilbeggan, Powers, Teeling, Redbreast and The Dubliner in the global stakes. Jameson, which was founded in 1780, remains the market leader.
View this post on Instagram
Annual whiskey sales were up in 2019 compared to 2018, but industry observer IWSR Drinks Market Analysis has suggested that 2020 sales may be reduced as a whole due to the impact of the ongoing coronavirus pandemic. However, the sales are expected to rebound before long — though it remains to be seen if Jameson sales, which grew by 6%, will continue to be impacted by the sales of Proper No. Twelve, which saw a 24% boom in the same period.
"With growth in 2020 impacted by Covid-19 sales restrictions – particularly in travel retail and across the global on-trade scene – 2019 will likely represent a new benchmark year for Irish whiskey sales, with our industry now focussing on getting back to 12 million case sales as soon as possible," said William Lavelle of the Irish Whiskey Association.
Comments
comments