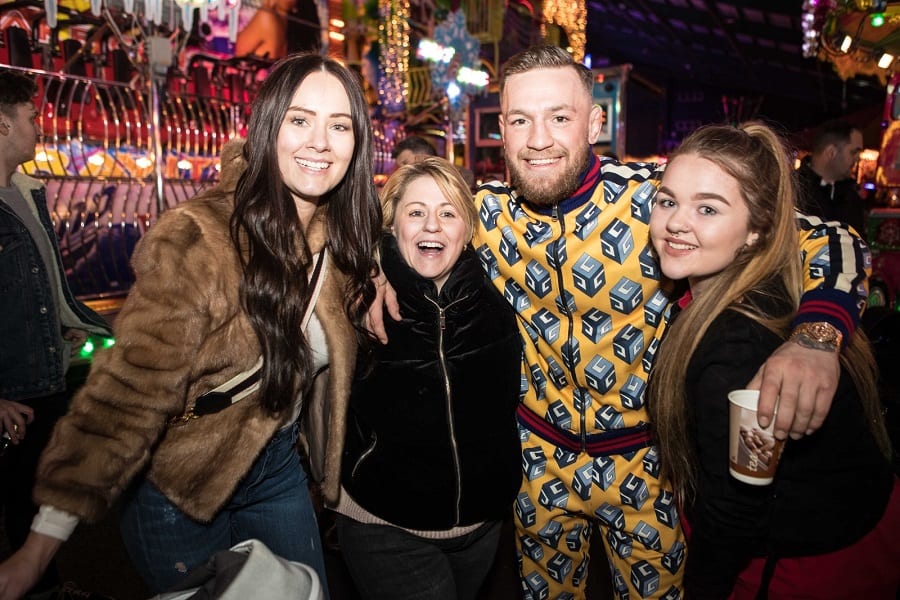 Being a combat sports world champion and one of the most famous figures in your native country can have its perks.
On Monday, UFC lightweight champion Conor McGregor, along with his family and a host of friends and training partners, rented out the Dublin theme park 'Funderland' for the day — yes, the entire theme park.
'Funderland', a Dublin institution around this time of the year, is situated in the Royal Dublin Society and has been a fixture for families in Ireland's capital city for more than four decades, but rarely does it get a visitor as notorious as this. Kids of all ages brave the cold — and it is cold in the truest sense of the word in Dublin at this time of year — to ride the waltzer, or brave the rollercoaster, all while attempting to keep the copious amounts of popcorn and candyfloss you consume from exiting your system and spilling onto the floor after some of the more vomit-inducing rides.
Writing on Instagram, McGregor said: "I opened up funderland tonight, for my family and friends to have fun on this fresh January Monday. The Monday blues are just a day and a colour."
While there, McGregor also went into detail about a touching story involving a son of one of his SBG training partners and a children's hospital in McGregor's native Crumlin, something which remains close to the Irishman's heart.
.
.
Comments
comments