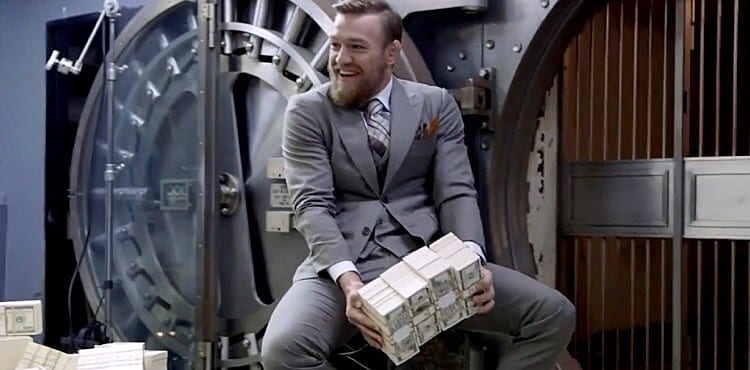 Conor McGregor has once again landed himself among the elite when it comes to the world's highest earning sports stars.
Despite competing just a single time in 2018, the former two-weight world champion was listed in 21st place in the publication's annual reveal of the earning power of some of the biggest names in sport. According to Forbes, McGregor earned around $47 million in the previous year, a figure combined from fight purses and other ancillary incomes.
McGregor's Proper Whiskey has also proved to be hugely successful since its release last year, with more than 200,000 cases shipped and initial demand taking even the suppliers themselves by surprise.
The Irishman finds himself on the list for the fourth-year straight since becoming the first eve mixed martial artist to chart in 2016. A year ago, the list had placed McGregor in the top five amid his highly-lucrative boxing match with Floyd Mayweather in August 2017.
A trio of football stars top the list with Lionel Messi pipping Cristiano Ronaldo into second place. Neymar lands in third.
McGregor's 21st spot sees him placed above household names Drew Brees, Kyrie Irving, Rory McIlroy, Rafael Nadal and Paul Pogba.
Comments
comments