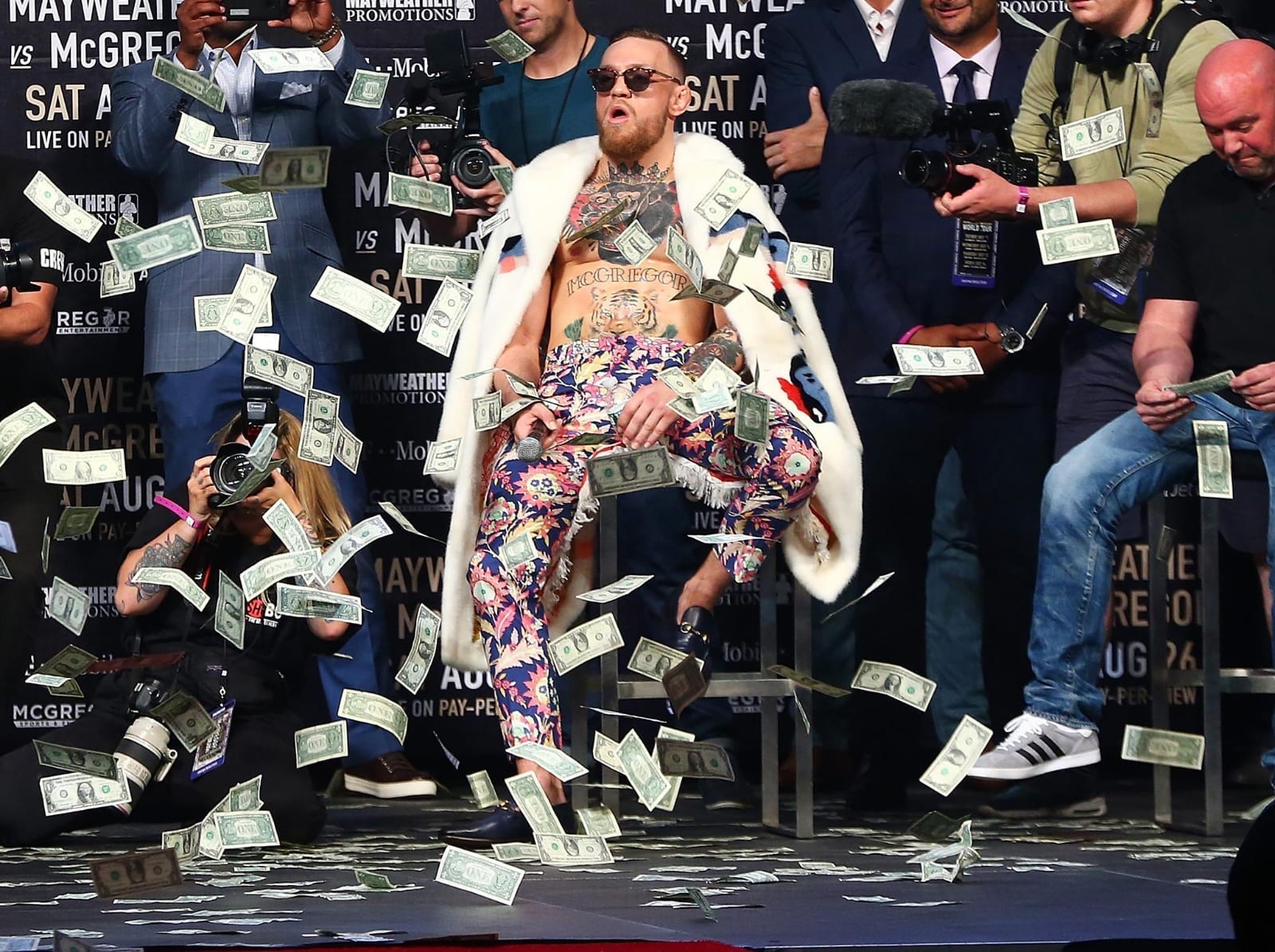 Conor McGregor's earning power stands him in an elite list of the world's most well-paid celebrities, according to a new list published by Forbes. 
The Dubliner has fought just once in 2020 in a brief but destructive bout against Donald Cerrone in January but McGregor's myriad other business ventures have meant that he is listed in rarified territory among the list of global celebrities.
Forbes, the financial magazine who regularly track the wealth of some of entertainment's biggest names, calculated McGregor's income (as of June) at being around $48 million — a figure which places him as the 53rd best paid celebrity, as well as being one of the world's best paid athletes.
"McGregor has entered the Octagon only twice since 2016 but continues to be the biggest star in the history of mixed martial arts," Forbes wrote. "He banked more than $30 million for his first-round knock out of Donald 'Cowboy' Cerrone in January 2020.
"In 2018, he renewed his sponsorship deal with Reebok, which pays the Irishman some $5 million per year. McGregor founded Irish whiskey distiller Proper No. Twelve in 2018, and the brand is now available in Ireland, Australia, Canada, Russia and the U.S."
View this post on Instagram
The ranking places McGregor above the likes of James Harden, Jennifer Lopez, Anthony Joshua and Deontay Wilder (among others) in the list. He has been a regular feature in Forbes magazine throughout the last several years, with his 2017 boxing match with Floyd Mayweather considered to be among the most lucrative sporting events in history.
McGregor's status as one of the world's bankable athletes comes in harsh contrast to his initial entry into the UFC back in 2013. His first UFC fight in Sweden against Marcus Brimage earned McGregor a €60,000 performance bonus — not bad for someone who was collecting social welfare just beforehand.
McGregor's nod to his past led to him naming a yacht he purchased 'The 188', reflecting the weekly sum he was issued as part of his social welfare benefits — a sum which has more than been repaid in the years which have followed.
Comments
comments