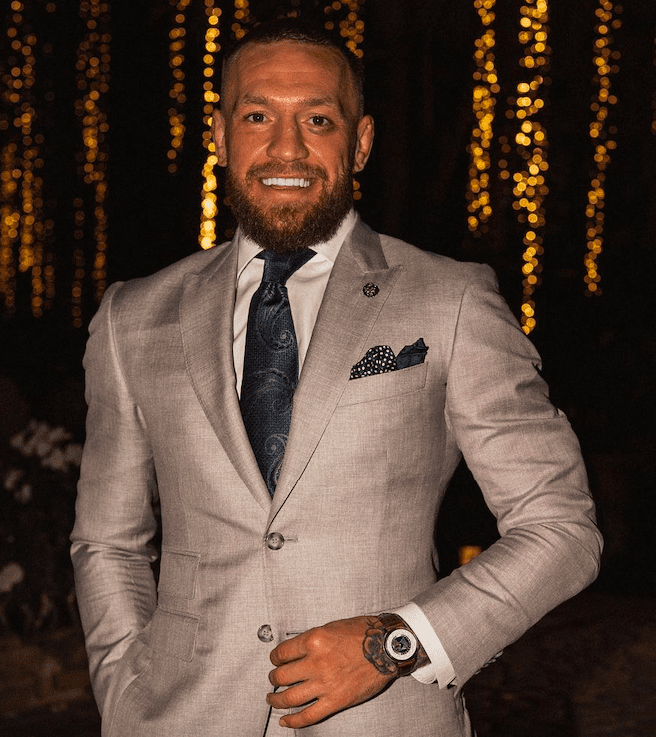 As Ireland inches towards another Christmas with restrictions imposed upon the public because of the spectre of rising case numbers, even with the country having one of the highest vaccination rates in the world, the public is becoming increasingly disgruntled with how the pandemic is being handled.
It was revealed on Friday evening that the hospitality sector will again be hit, with nightclub having their doors forced shut until after the first week of January and indoor events such as concerts or theatre performances being restricted to 50% capacity — regardless of how many tickets might have been sold. There is also the issue of Ireland's vaccine passport system, something which has proved unpopular to many with many seeing it as coercion towards getting one of the several available vaccines, rather than consent.
And amid concerns as to EU-wide mandates being implemented after countries like Austria and Germany announced 'lockdowns for the unvaccinated', McGregor took to Twitter on Friday evening to give his thoughts on the situation which as dominated Irish public life for two years now.
"To be at this level of vaccination % and going backwards, and attempting now to talk mandating," McGregor wrote on Twitter. "Laughable. Shame on you all in current power. EU lackeys. The tracks of this gravy train will soon be realigned and sent to its rightful destination of an Irish red brick wall.
McGregor then took aim at the EU directly: "It's time to talk Ireland leaving the European Union."
"We do not have leaders in Ireland, we have messengers. Subordinates."
"Embarrassing 'leadership'," McGregor continued. "Messengers. Lap dogs. Get this system now and shred it fully. Disband NPHET (National Public Health Emergency Team). Realign the HSE (Health Service Executive) to do its job. Formed 2005 to assist our hospitals. Instead annihilated. €11.5 million public funded HSE money paid to media entities. This year alone. Appalling."
"Forcing anyone to inject something into their body they do not wish to is abhorrently wrong," he continued in a separate message. "I am not against vaccines. I am against not having the choice. God bless those who think otherwise."
McGregor's open question about Ireland potentially leaving the European Union was subsequently seized upon by Neale Richmond, an Irish politician with the Fine Gael party who comprise part of the coalition government in Ireland. Borrowing one of McGregor's more well-known phrases, he quote-tweeted him and shot back, "You'll do nuttin'."
This prompted McGregor to fire back a salvo of his own.
"Not bad Neale," he wrote. "A few scoops in you. God bless. We shall see though. Economic partnership should not mean political surrender. Bailed out and locked in we were, and it was handily done. (Former finance minister Brian) Lenihan was threatened and folded. Stockholm syndrome comes to mind."
Comments
comments