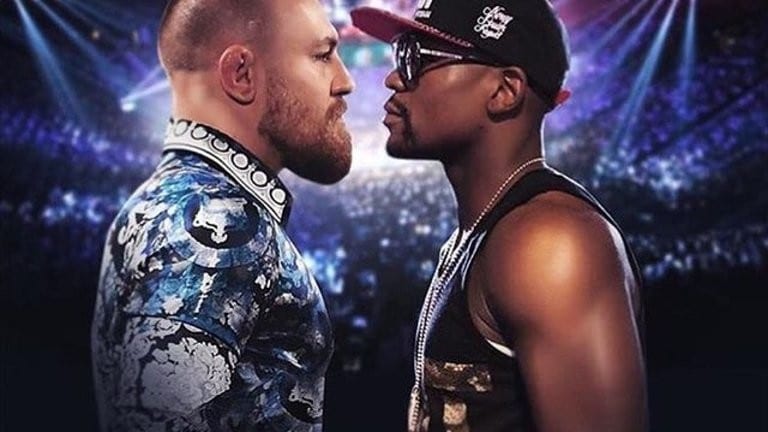 August's boxing match between Conor McGregor and the undefeated Floyd Mayweather was about as money-spinning an event as boxing has ever seen but in the lead-up to the bout, few boxing pundits gave McGregor a chance of landing some significant strikes, let alone winning rounds.
But that is exactly what happened. McGregor started strong, winning the first three rounds on one of the judge's scorecards before Mayweather adjusted his style and picked up the win in the tenth round. It was about as competitive a match as Mayweather had participated in in the latter stages of his career and the fact that it came against an athlete making his professional boxing debut was very notable to some boxing pundits — notably that of boxing writer Steve Bunce.
"I didn't think he [McGregor] was capable of giving Floyd a boxing lesson for three rounds – but he did," Bunce said to the Daily Star.
"Everyone said 'oh that's what we expected' and I said 'no it isn't, what you expected was Conor McGregor to run at him for three rounds and Floyd to run away for three rounds'. What happened was it was the reverse. Floyd had to chase McGregor. Floyd got a boxing lesson. Floyd was picked off.
"Floyd was hit with more counters in nine minutes by Conor McGregor, the first three rounds, counters – not punches – than he was hit in his previous 49 fights.
"He gets hit in exchanges with [Miguel] Cotto, [Marcos] Maidana – even Ricky Hatton, he gets hit by those. Pacquiao even catches him. Who counters Floyd Mayweather? Conor McGregor countered him. That's genius.
"That's unbelievable – who said that would happen? Nobody."
Comments
comments