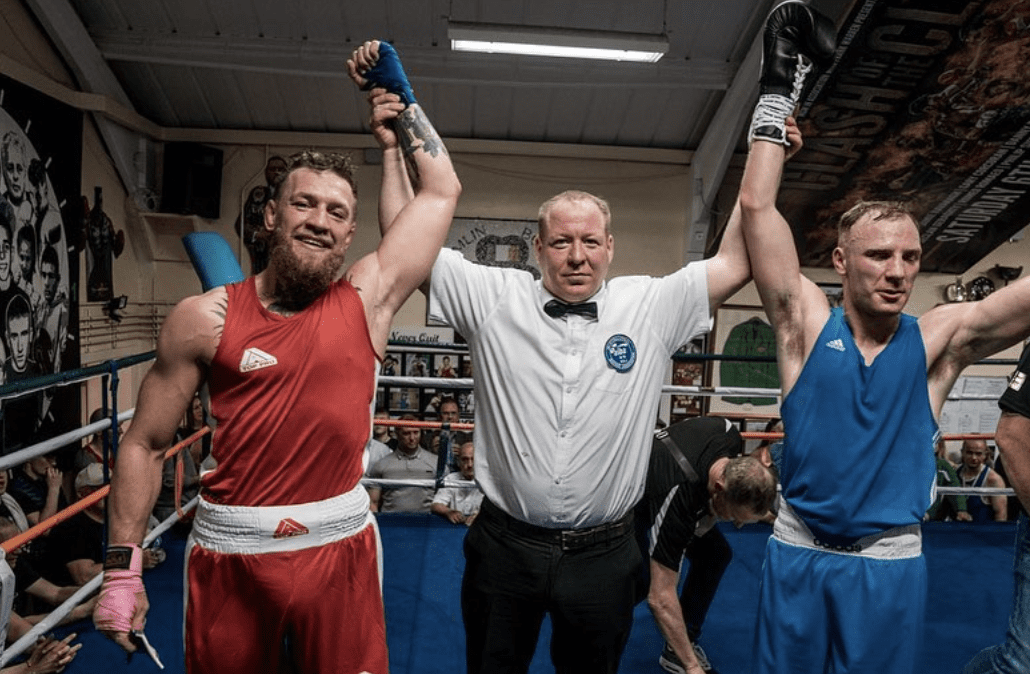 Conor McGregor has donated €12,000 to help fund the treatment of a sick one year old, Evie Nolan.
Nolan suffers from a condition called microcephaly, which stunts the development of her brain and can cause various disabilities as well as seizures. To raise money to help their daughter enter a research program in the states, Nolan's parents set up a Go Fund Me in June in an attempt to reach €60,000.
Crumlin Boxing Club also held a fundraiser, and thus, enter McGregor.
McGregor signed some boxing gloves to be auctioned off at the club, which raised €500 en route to a total raised of €12,000 over the day. Boxing coach Bra Brady said the club then asked McGregor if he'd match the figure, which the Irishman did with "no problem" according to the Irish Mirror.
With McGregor's help, the €60,000 was exceeded, and the Hope For Evie fund has garnered over €100,000 to date.
According to Nolan's mother, the fact Crumlin as a community has come together to support their family has left her stunned.
"The time and effort put into the Crumlin boxing fundraiser was unbelievable and I would like to thank Katie, Sinead, Bra, Aaron and Phil and all involved in the club," Emma Nolan said. "They really went above and beyond on the day and we are forever grateful. It was not by any means a publicity stunt from McGregor as he did not even what to be mentioned, we can't thank Conor enough for helping our little girl.
"We can not get over how much our little community has pulled together to help Evie reach her target, with hitting well over her target this now means Evie can go to Virginia for very intense treatment in Feb 2020. I would like to thank every person who has taking the time to donate to our baby girl."
You can find the Go Fund Me page for Evie here.
Comments
comments