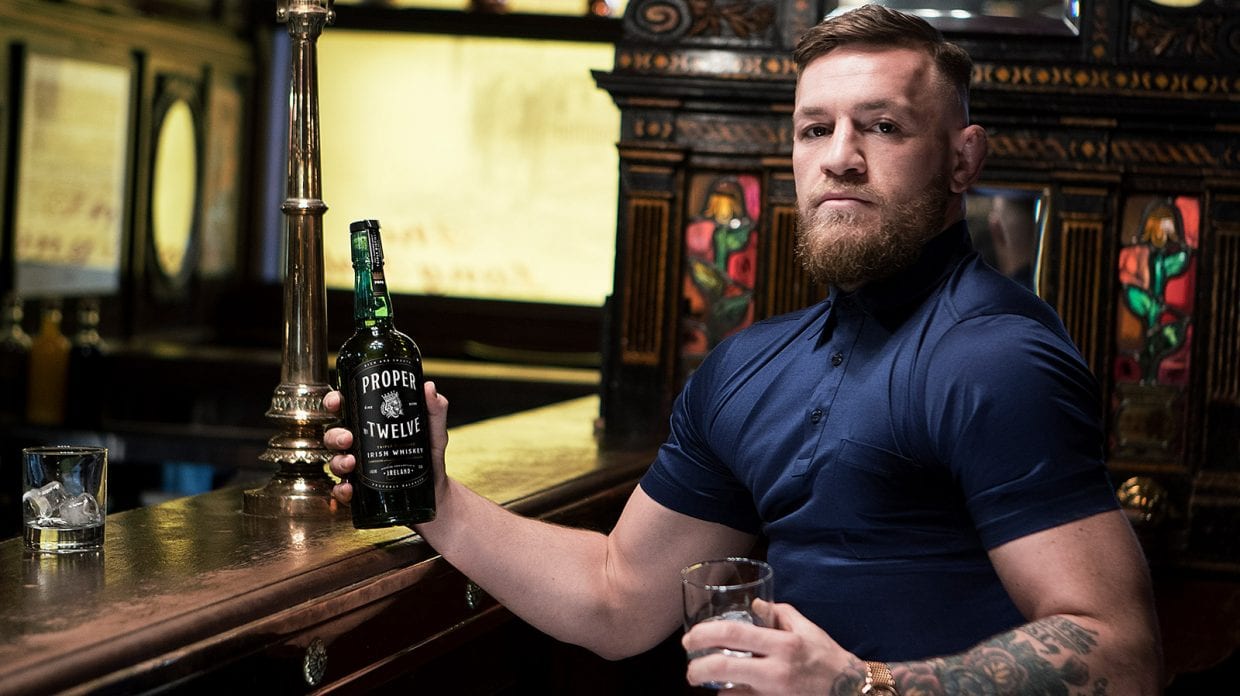 On the first birthday of Conor McGregor's Proper 12 whiskey, the Irishman took time to pay tribute to the team surrounding the drink.
The whiskey, which was released last year, has been a phenomenal success for the UFC star, which carries a wonderful philanthropic side effect. When Proper 12 went on sale, McGregor made sure to mention that $5 from every sale would be gifted to first responders, with him at the time remarking, "First responders all over the world are the unsung heroes who act with courage and answer the call of duty every day for people in need. I have great respect for these men and women."
Today, during the acts of celebration, McGregor was thrilled to reveal the amount raised for said responders had reached $1 million, and the distribution of the cash would begin early next year.
"Happy 1st birthday to Proper 12 whiskey.What a journey it has been so far!" McGregor wrote on his Instagram. "We are now in 8 countries to date, with many more planned for 2020! I am so thankful to you all for your support and love of PROPER No. TWELVE! I also want to thank the fine Irish women and men who have worked so diligently at the distillery and beyond…what an amazing team we have!
"When we started this business, something very important to me was to give back. For every case we sell, my company donates $5 up to 1 million dollars per year to first responders. I am very proud to announce that we have already hit the 1 million dollar mark! This is all thanks to you! Our fans! Thank you all.
"In the New Year, we will begin donating the first million dollars to first responder organizations. My team is vetting it all out now to be sure it goes into the proper hands. Thank you all for the support!"
It's not the first time McGregor has shown an interest in the work done by first responders.
On St. Patrick's Day weekend earlier this year, McGregor travelled to Boston and gave 10 World Series tickets to a local firehouse for the Red Sox' win over the Dodgers.
McGregor is currently in talks with the UFC to finalise his return to action in the Octagon on January 18 in Las Vegas.
Comments
comments