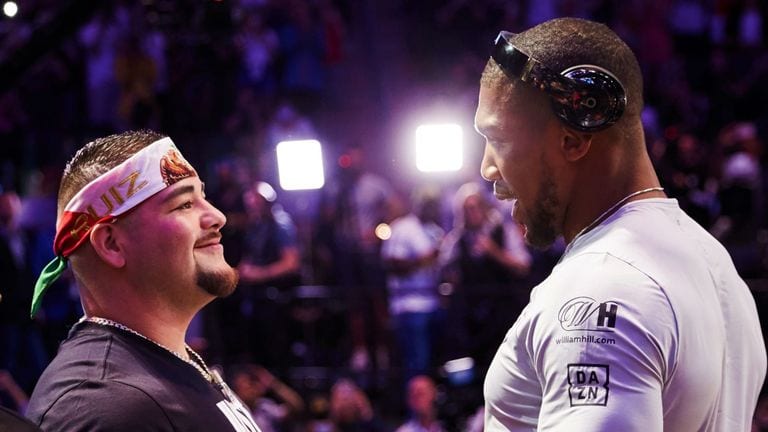 Andy Ruiz Jr. says the shot that sent him to the canvas in his first fight with Anthony Joshua was more of a lucky hit, and didn't really have him in the trouble some believe.
Ruiz meets Joshua in a rematch on December 7 in Saudi Arabia, and is warning the former heavyweight champion not to put too much stock in the time he was dropped first time around.
"That was a lucky shot for him, too," Ruiz Jr said, speaking to Sky Sports. "I got lazy. It was a punch in the blink of an eye. I thought: 'what just happened?' I wasn't that hurt because I wasn't wobbling. I still had the will and the fire inside of me. I wanted to keep fighting and win the fight."
Indeed, Ruiz feels that interaction actually ended up paying him dividends, not Joshua, with Ruiz using the chaos to dig deep and return fire.
"Once he dropped me, then got me with a really good right hand, I could eat his punches. Mentally he thought, 'this guy isn't going down, what is happening?' I had to do everything possible to change the fight, and that's what I did with the left hook.
"The left hook was a really great shot in the temple. The other times I hit him in the head, he loosened up and got wobbly. I was the better fighter that day because I pressured him, threw more punches and the body shots put him down."
–
Comments
comments