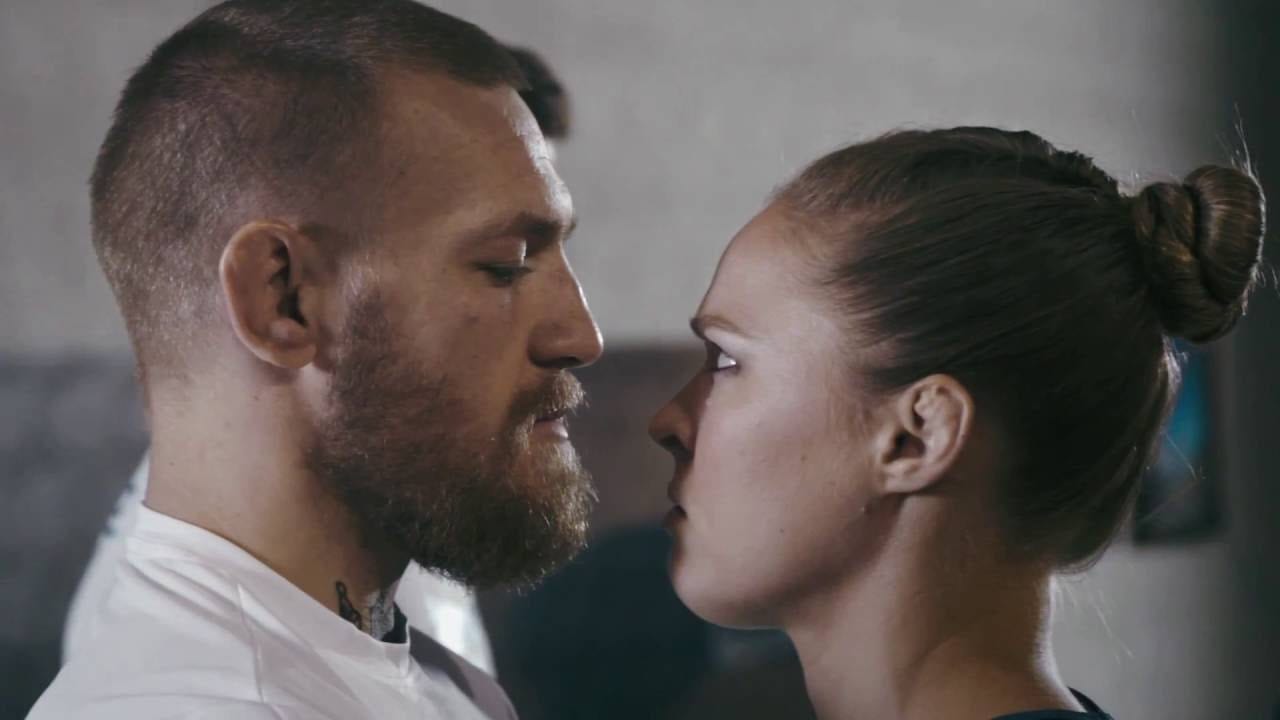 When Ronda Rousey walked out on stage at the WWE Royal Rumble last Sunday, she did so with a broad smile on her face and beaming from ear to ear.
A life long professional wrestling fan, Rousey has signed a longterm deal with the company, signifying the next stage of her career and confirming a move away from professional fighting. And while her appearance at the 'Rumble' appears to have agitated some of her new co-workers, with various women of the WWE roster posting social media remarks that suggest their unsatisfied with the attention Rousey's received, Rousey's old colleagues in the UFC are nothing but thrilled for her.
A number of fighters have come out and offered their support for Ronda's new direction, including Daniel Cormier, old rival Cris Cyborg and now UFC lightweight champion Conor McGregor.
"I'm delighted for her," McGregor said, speaking with Adam Glyn in New York. "Absolutely over the moon for her. She looked like she really enjoyed herself at the event, and I was very, very happy to see her. She's a pioneer for the game, and she's came through it all and faced big wins and big losses. And she came through it, and it's great to see her represent herself and mixed martial arts and have fun in the WWE.
"I know she's been a big fan of it through all her life. So it's great to see that."
Comments
comments