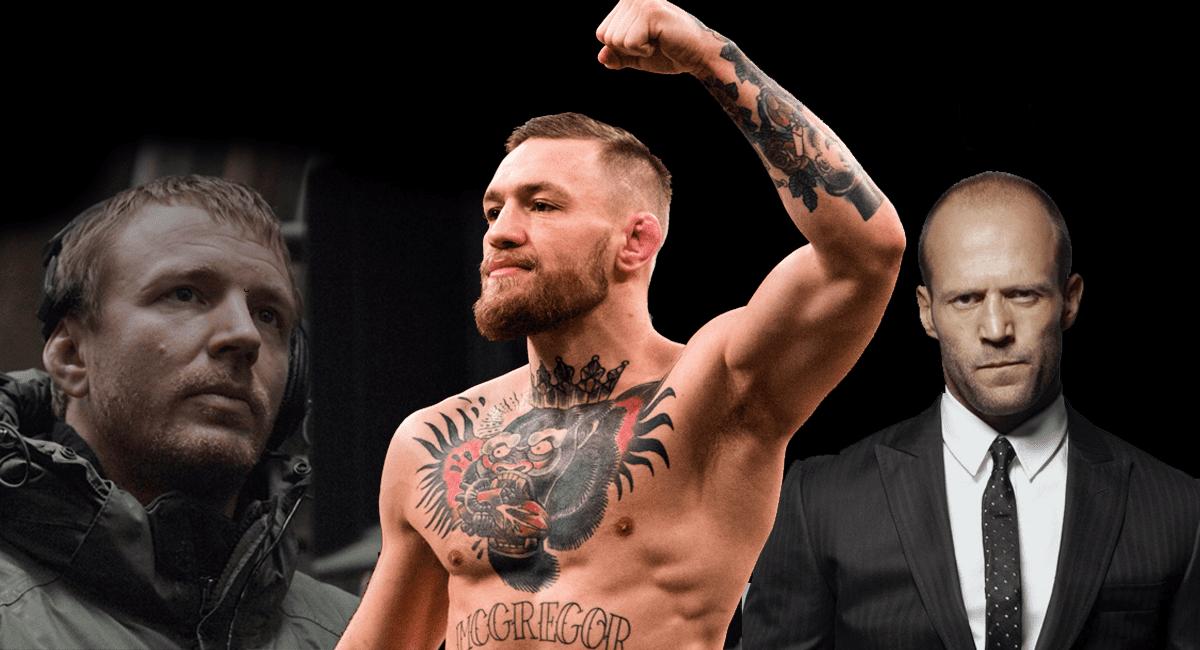 If there's one thing that Conor McGregor likes, it is options. With the worlds of mixed martial arts and boxing stretching out in front of him, a new landscape has opened up for the UFC lightweight champion in recent times and, according to director Guy Ritchie, McGregor has everything it takes to dominate the world of Hollywood.
McGregor has already received significant interest from various film productions over the course of the last 18 months.  Roles in the new xXx and Predator movies didn't come to fruition in recent months as he opted instead to focus on his combat career but without a fight booked on his ledger as of now, it is looking increasingly likely that 2017 could be the year when he makes his first starring role on the silver screen — and according to Guy Ritchie, McGregor will take to movies effortlessly.
Ritchie, who launched the career of Jason Statham in films like Lock, Stock and Two Smoking Barrels and Snatch, says that he sees the same swagger and confidence in McGregor that he spotted in Statham — now one of Hollywood's top action stars — some years ago.
"Like Jason Statham, [McGregor] is an athlete, completely on his game all the time, look where he's at now," Ritchie said as quoted by The Sun. "And you can see that similarity in Conor, he could clean up in Hollywood."
Ritchie, who is a Brazilian Jiu-Jitsu black belt under Renzo Gracie, even tried to persuade McGregor to take a part in his upcoming King Arthur movie, though McGregor declined due to training commitments.
"We even went after him for a part in the movie but he wasn't having any of it. Was training for a fight at the time, couldn't take his attention away from that. But you can see in his presence, in his demeanour, he's got that swagger, that real appealing cockiness. It's an unmistakeable spark.
"I've worked with athletes before and they are utter pros. There's this unflinching discipline. The director is the same as the coach and when it's action, they know their mark, they're rehearsed and prepared and that's a fucking pleasure."
Even if McGregor wasn't available to take part in King Arthur, Ritchie says that the Dubliner's influence is still felt in the film.
"Preparing for the action scenes, we watched a lot of McGregor fight footage because his style was what we were after," Ritchie explained. "That very intense, singular, lightning fast, juggernaut trademark technique was perfect and we modeled Arthur's physicality on that."
Sons of Anarchy star Charlie Hunnam, who plays King Arthur in the film, also spoke of the inspiration he drew from McGregor for the role.
As reported in the Independent, Hunnam said: "We spent a lot of time looking at people out there in the world doing that. Particularly Conor McGregor was somebody that I drew a lot of inspiration from and that Guy and I discussed a lot.
"I saw one interview with him… and he was talking to a journalist and the journalist asked what specific challenges that he thought [his opponent] would pose to McGregor, and he said, 'There is no opponent. I'm in the octagon by myself. It's only me and my own fears and the execution of my own ability that is going to win or lose a fight for me.'
"It's all about self-belief and knowing what you're capable of. And if you're dialed in and focused to your true potential, then any obstacle is going to crumble before you."
The comments from Ritchie and Hunnam are further evidence of how mixed martial arts, and the sport's biggest star, have seeped into the world of movies. Earlier this year Ben Affleck explained how influential McGregor's combat style was when composing his fight sequences as Batman in Batman vs. Superman.
"He's like a little bit more of a brawler – he's more physical," Affleck said of his Batman to Reuters. "You kind of get a feeling of a physical, visceral slugger thing. So the fights are a little more smash-mouth, UFC-influenced – Conor McGregor style."
Comments
comments