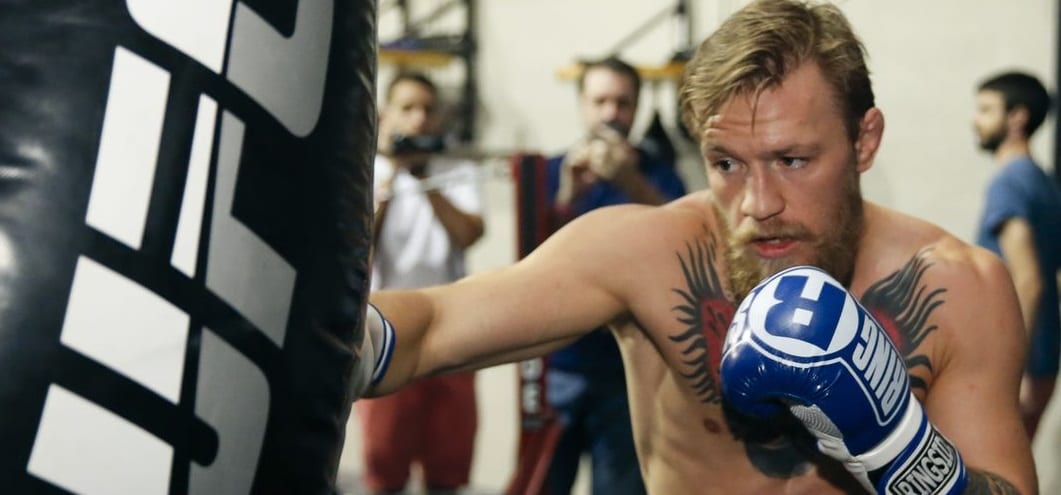 Conor McGregor has stated on several occasions his desire to once again take part in a boxing contest and the co-author of the most watched fight in the sport's history says that he is more than willing to take on another of the sport's most well-regarded names.
Oscar De La Hoya, the former professional who retired with a 39-6 record and went on to form promotional stable Golden Boy Promotions, has long held an interest in McGregor. He was a notable critic of the McGregor vs. Mayweather boxing match held in the late summer of 2017 which went on to become the most lucrative fight in the sport's history, though some quarters suggested that this was the manifestation of a promotional rivalry after he reportedly tried to engineer a fight between McGregor and 'Canelo' Alvarez.
In recent days, though De La Hoya has upped his bluster. Speaking in an interview, the 47-year-old retired fighter suggested that he would dispatch McGregor with ease if they were to meet inside the ring — something which caught the Dubliner's eye and prompted a social media response on Thursday evening.
I accept your challenge, Oscar de la Hoya.

— Conor McGregor (@TheNotoriousMMA) May 7, 2020
Who knows where this will lead (if anywhere) but it's certainly worth keeping an eye on.
Comments
comments