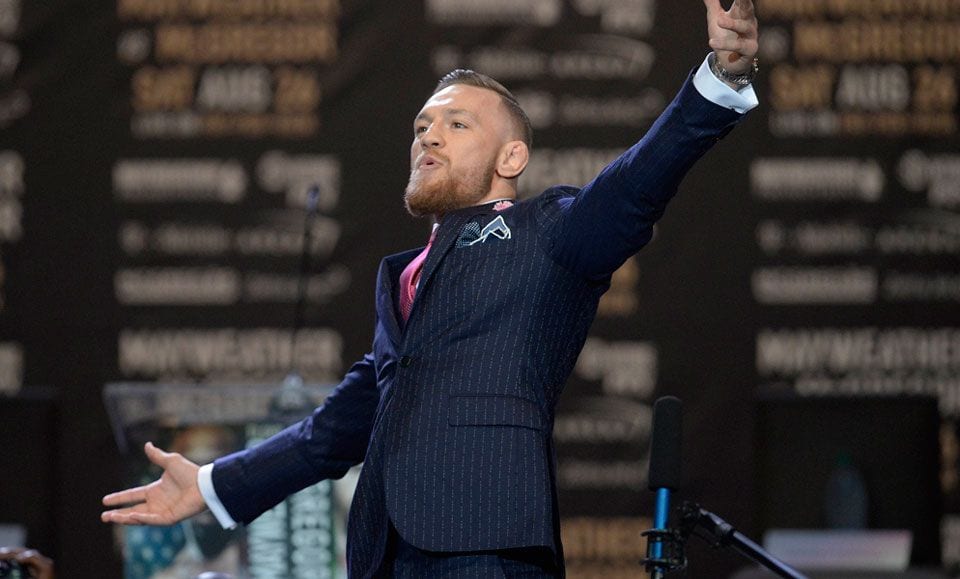 The McGregor empire continues to grow.
In the midst of Conor McGregor's whistle-stop tour of the United States to promote his Proper Twelve brand of Irish whiskey, it might be easy to forget that this is just one string of an ever-expanding portfolio of businesses that the Irishman has outside of the cage.
August McGregor, the clothing line which was revealed around the time of last November's boxing match with Floyd Mayweather, is due to have a multitude of new lines released in the coming months but the 'Drop 1 Look Book' collection, a range of hoodies, caps and t-shirts, has sold out within just 24 hours of being on release.
And, perhaps even more impressively, the sell-out occurred without any major promotional tactics — beyond being emblazoned with the name of the UFC's first ever simultaneous double champion.
"Our audience is seriously committed and loyal," David August said to the Irish Sun.
"We sold out of a couple of styles within the first 24 hours of launching the site and we didn't really promote it other than our immediate followers and Conor's fanbase.
"August McGregor was always intended to deliver select 'drops' every month of curated products. We're not developing large seasonal collections because we've found our guy doesn't shop that way.
"Stay tuned. We're just about to premiere two styles of suiting for August McGregor.
"We're planning on keeping everyone engaged by offering a couple of options on a regular basis to help our guys improve their wardrobes . . . from basics to special occasion outfits."
The collaboration will release a new range of suits in November which are expected to be every bit as popular.
Comments
comments