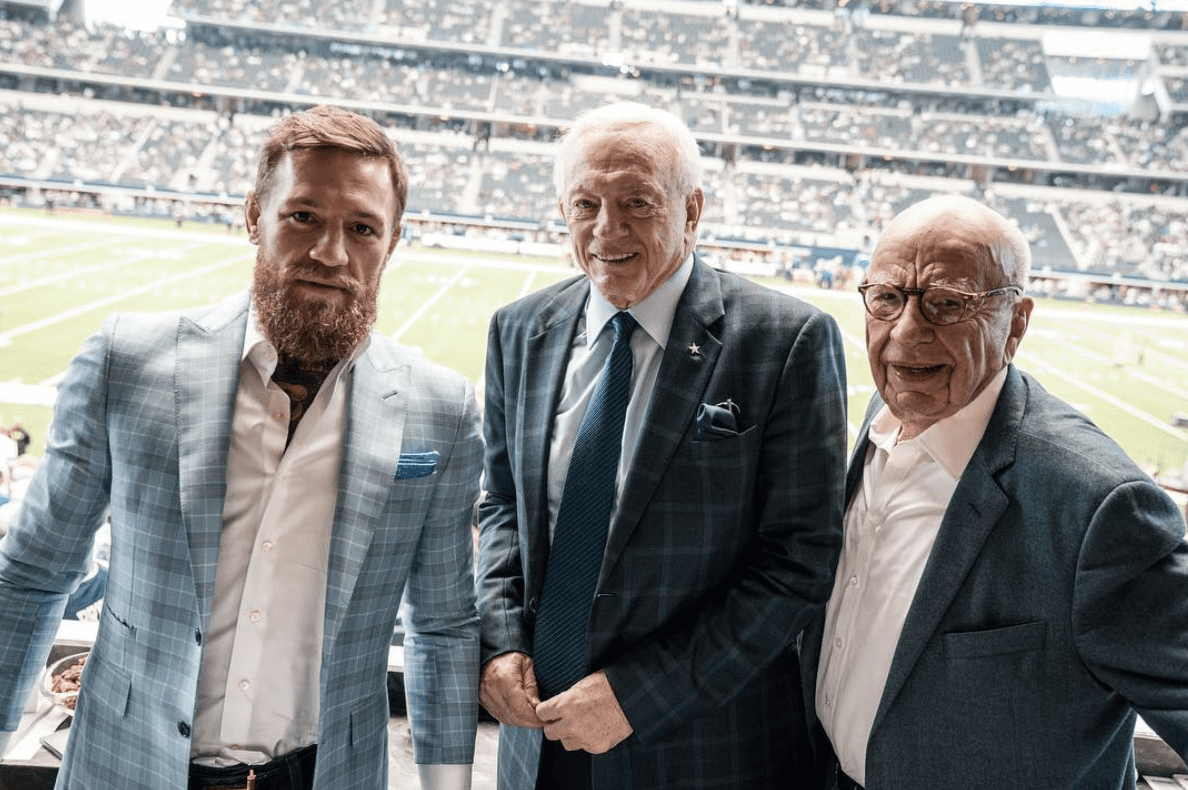 More than a few times over the years, UFC president Dana White and the promotion have toyed with the idea of hosting a fight event in the 80,000+ seater AT&T Stadium, home of the Dallas Cowboys.
Whether it be Fedor Emelianenko vs. Brock Lesnar, Georges St-Pierre vs. Anderson Silva or Silva vs. Chris Weidman, a number of big time fights have been linked with the building, with White often going on record as saying he'd love to hold a card there providing they can find the 'right fight'.
Well, judging by the pay-per-view numbers Conor McGregor vs. Khabib Nurmagomedov did last weekend, a second clash between the pair could well be that right fight.
And earlier today, it looks as if McGregor was doing some early scouting.
McGregor travelled to Texas to meet Cowboy's owner Jerry Jones to discuss business, as well as head out onto the field to meet the stars of the team and inspire them on to victory. According to McGregor, a UFC Octagon would look anything but out of place in the center of the mayhem.
"I was saying to your man Jerry Jones, the owner, I was saying you know what'd look good in this stadium, bang in the centre of it — a UFC Octagon," McGregor said. "And not only a UFC Octagon, but my bare feet inside of it, ready to go. think of that. Look at this fucking place."
–
Comments
comments