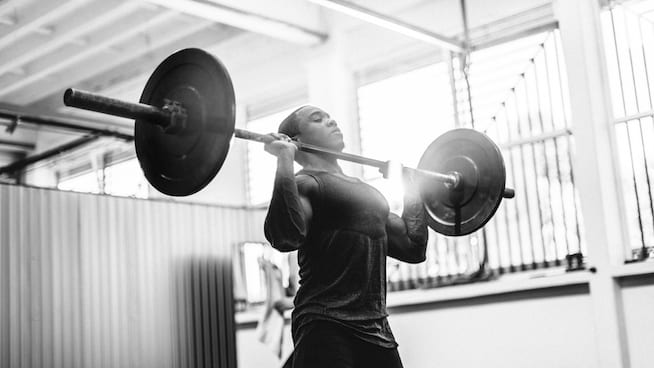 Joining a gym can be an exciting time for many new gym goers. But knowing what is conducive to your goals and what is respectful to other gym goers sharing the same space, all whilst making changes to your lifestyle habits, can be a big adjustment.
Ahead of the annual run on new gym memberships which will happen in the new year, PureGym put together a list of do's and don'ts for when you sign up to a membership based on the advice of nearly 150 fitness experts in the UK. So what is it that you need to know before hitting the gym to avoid the wrath of the more seasoned members?
Put your weights and equipment back after use
When asked which gym etiquette is ignored most often in the gym, the top answer was not putting weights away. Most gym goers are considerate and remember to re-rack their weights but there have been some bizarre one-off instances as one expert recalls:
"Earlier this year, I asked someone to put their weights away. They apologised and quickly put them back. End of story I thought. But a few days later my colleagues and I came in to find every weight off of their racks, and many of them had been arranged in a pyramid. After checking CCTV, we found out the person who'd done it was the same person I'd asked to re-rack a few days before!
Wipe down equipment if you get it sweaty
This one goes without saying. Who wants to use a workout machine which is covered in the perspiration of the person who used it before you? This leads us to our next point…
Bring a towel 
Not wiping down machines came in as the second most frequently ignored piece of gym etiquette. One fitness expert recalled an instance when "One gym user once dripped sweat all over the lat pull down machine he was using, soaking the seat, the bar and even some of the weights. He got up and simply left it as it was. It took two people to go and clean the machine up before anyone else could use it".
Whilst we can't avoid sweating when working out and the above is an extreme case, bringing your own towel shows you're conscientious, and aware of the need to keep equipment fresh for the next user. It's the classic rule of 'leave equipment as you'd like to find it' and in doing so you'll be making the gym comfortable and clean for everyone to use. The thought will be much appreciated by staff and other gym goers alike.
Share the space and machines
Another situation gym-goers often encounter is when other users monopolise equipment (with instances where some people even steal weights which someone else is still using!). Whilst there are no hard rules for equipment sharing, you can imagine not having access to the equipment you want can be frustrating when the gym is particularly busy, and you have goals you want to achieve. However, like all other areas in life, it's always best practice to be considerate and think about whether what you're doing is hindering someone else's progress.
Make sure your workout is effective
As well as sharing the most important gym etiquettes, the gym managers were also asked to share the common things they see which can a workout ineffective:
Spending a large amount of time sitting on your phone
Ego-lifting
Taking more selfies than working out
Giving other gym goers the wrong advice
Fashion over function (wearing impractical clothes for a workout
Phones are super useful in helping you work out, whether it's listening to music to help you focus, running an interval timer or making and reading workout notes –all perfectly acceptable. But it's the kind of distracted constant phone gazing will negatively impact your workout — especially it means spending more time on your phone than time exercising. Your time is precious, use it effectively at the gym by sweating instead of scrolling.
Pushing yourself out of your comfort zone every now and then is good but ego-lifting (when people try to lift weights that are visibly too heavy for them) isn't recommended. Better technique and using the correct sized weights will improve your strength and muscle tone much more effectively than trying to lift more than you actually can. Finally, coming to the gym unprepared for a workout by wearing impractical clothes can distract you from your workout, which in turn, can affect your performance in the gym. Make sure to wear gear that is breathable and that you feel comfortable in for the workout you're doing.
Comments
comments