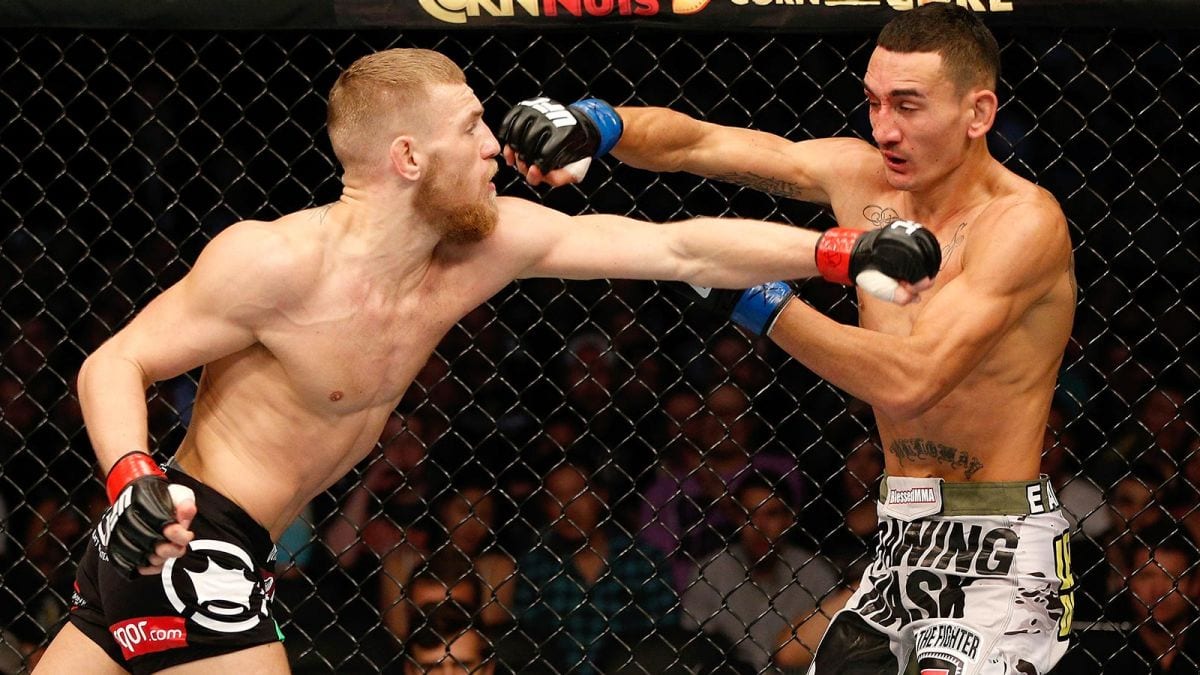 More than six years ago, Conor McGregor and Max Holloway met in the octagon in what was just the Irishman's second fight with the organisation following his swift debut knockout of Marcus Brimage.
Both men, largely unheralded by the mainstream MMA community at the time, would soon develop their reputations to become known as two of the finest fighters of their generation. Both would hold world titles and become involved in some of the biggest fights in modern day MMA and despite the lopsided nature of the result when they met in 2013 (McGregor won on the scorecards (30–27, 30–27, 30–26), both fighters have maintained a narrative of mutual respect with one another ever since.
Both Holloway and McGregor will occasionally pepper the other man with a social media blast but as Holloway said in a recent interview, his relationship with the Dubliner is based purely on mutual respect.
"The way he talks is business, and business is business," Holloway told MMA Fighting. "I understand that point of business with someone. There might be a point where you cross a line where it's not business anymore and it gets personal but he never did that. He never crossed that line. That's what I respect about him.
"We do jab back and forth but it's just business. We're not taking any real jabs at anything real crazy. We didn't cross that line."
View this post on Instagram
Furthermore, Holloway has outlined how McGregor got in contact to give his support when the Hawaiian was forced to withdraw from a short notice fight with Khabib Nurmagomedov last year.
"[Conor] was the first one that asked me, that tweeted how everybody was saying this stuff [about the fight being cancelled] but nobody was asking about how I was when the whole [Khabib Nurmagomedov] thing happened," Holloway said.
"When the July thing happened [with Brian Ortega] and then even walking out to the Frankie Edgar fight, he showed me support. He has a heart."
Holloway will defend his UFC featherweight champion against top contender Alexander Volkanovski at UFC 245 on December 15.
Comments
comments