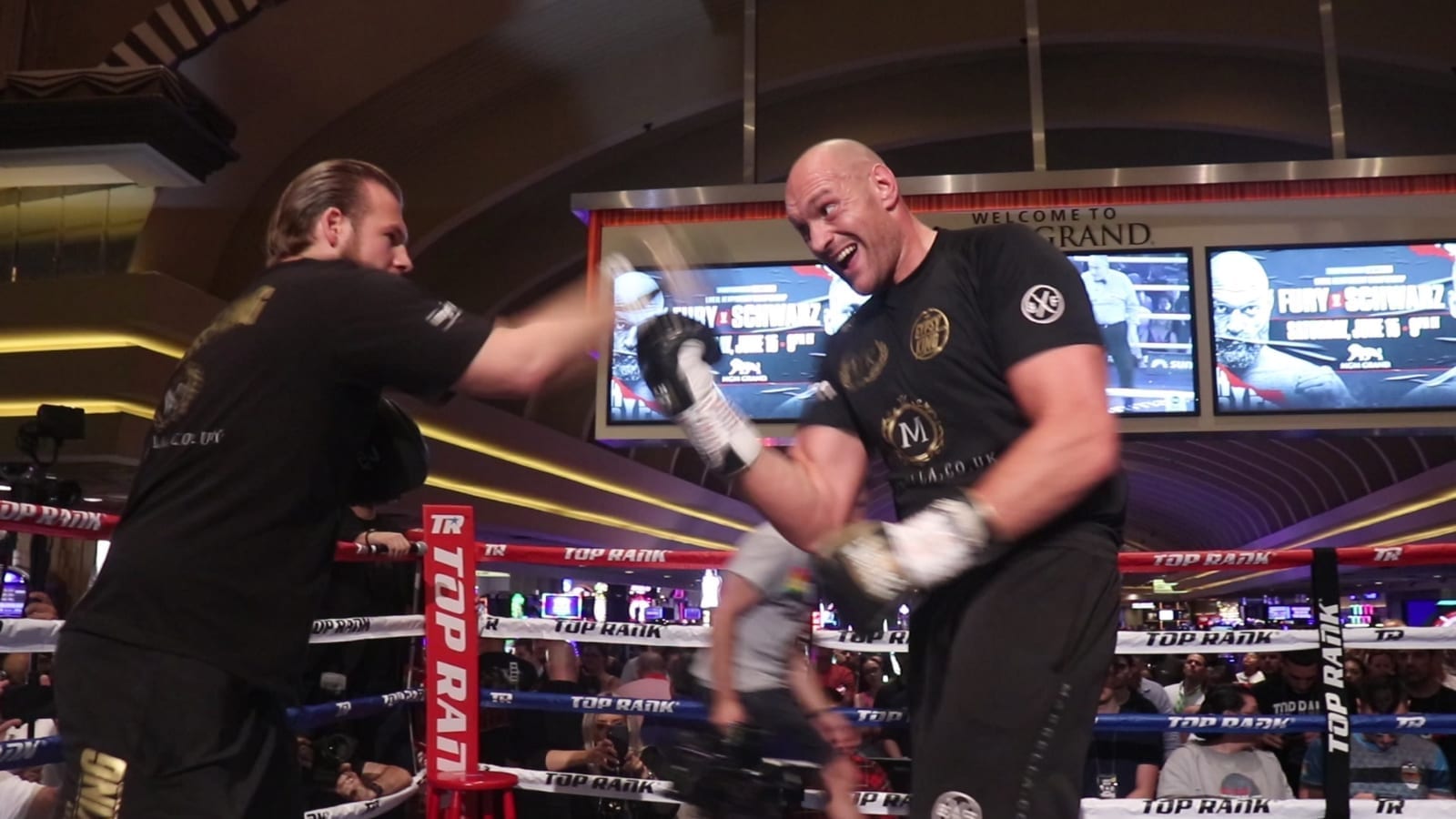 Tyson Fury's return to the to top of boxing's heavyweight division is one of the more improbable recent stories in all of sports. 
Undefeated in the ring as a professional, the 'Gypsy King' hasn't had it all his own way outside of it. After defeating Wladimir Klitschko for several iterations of the world title in November 15, Fury stood alone as the greatest heavyweight in the world well before he had reached his 30th birthday.
That was it. The pinnacle of the sport. The journey to his destination had been completed. On the to the next chapter.
Except it wasn't so easy. The win against Klitschko set in motion a period of depression for the world champ once he found himself with nothing further to strive for and, as has been well documented, this low point in his life led to him adding more than 140-pounds to his already massive frame — something which he had no choice to but to remove once he eventually decided to return to the boxing ring.
And how did he do it? The 'Dirty Keto' diet. How does that differ from the standard Keto Diet? Read on…
This is what fully committed pad work looks like. Amazing!
Welcome to The Mac Life "Gypsy King" Tyson Fury!
Leading the game from all angles. Enjoy Sin city my man we are not here for a long time, we are here for a good time.
Atta boy Tyson,
The number 1 HW boxer of this era. https://t.co/uydABcyKi5

— Conor McGregor (@TheNotoriousMMA) June 12, 2019

The Keto Diet, or rather its 'dirty' equivalent, differs from the standard one by not requiring you to stick to eating solely healthy proteins or fats, per the Daily Star.
The regular method of the Keto Diet requires you to consume low carbs and high fats which will put your body into a state of ketosis, meaning it starts to use its own fat deposits as a form of energy.
View this post on Instagram

"I was having tons of meat, fried up, with cheese, mayonnaise, bacon, eggs, sausage," Fury explained to The Joe Rogan Experience. "My ideal diet basically. I was thinking this can't be a diet, I'm not going to lose weight on this, but I lost the weight. I lost it all.
"The keto diet done correct is ok, but I was doing it dirty," he said. "I was having four double patties with cheese and mayonnaise. Full of fat and grease, it can't be good for your arteries."
Of course, this method will lead to the potential for higher cholesterol if you opt for the 'Dirty Keto' approach in the manner that Fury did as saturated fats aren't good for anyone — but it certainly speaks to the power of the traditional Keto Diet as a method for weigh-loss.
Comments
comments