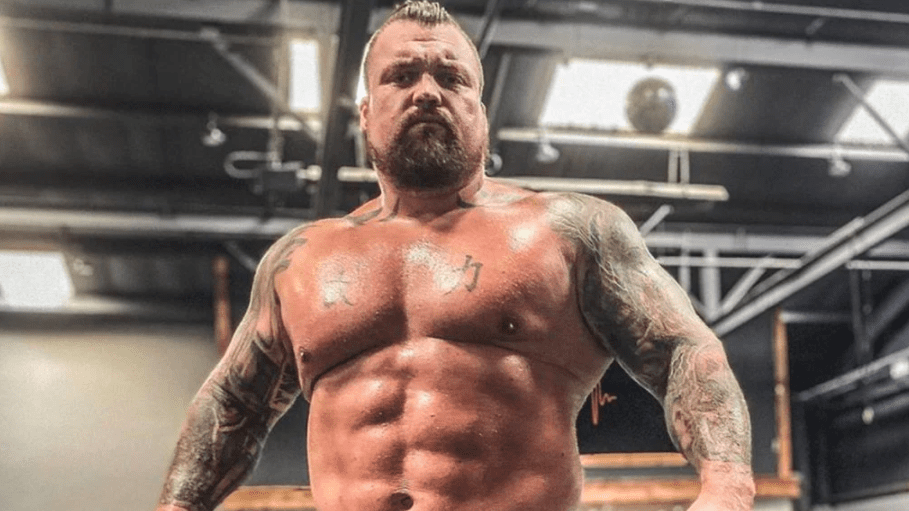 Being one of the strongest men in the world requires an almost obscene amount of calorie intake — but England's Eddie Hall appears to found a balance between his calorific intake and his desire to shed some weight to be more agile ahead of next year's proposed boxing match with 'The Mountain', Hafthor Bjornsson.
The former World's Strongest Man has been ingesting a mammoth 7,000 calorie per day diet, almost three times the recommended amount for a healthy adult male, but has still managed to drop weight due to an intensive training program he has undertaken in advance of his showdown with heated rival Bjornsson.
Hall told Lad Bible about his six meal per day diet which includes lashings of chicken, rice, vegetables, chocolate, granola, baked potatoes and coleslaw (with the odd snack also thrown in for good measure).
"Because of my size and the intensity of my training programme, I have to eat a lot," Hall said. "I currently consume about 7,000 calories a day, containing a variety of protein, carbs and vegetables. It's not only time consuming to eat so much, it also takes a lot of forward planning, consistency, and effort."
View this post on Instagram
Now, a 7,000 calorie diet would produce disastrous results for most of us but Hall makes sure that he burns as many as he can, with his high-intensity training including swimming, daily cardio sessions and, of course, intensive boxing training — something he says requires "a different kind of fitness and endurance to Strongman."
"It's important I keep up my energy levels and focus and that my muscles recover quickly, which supplements can really help with," he added.
Hall and Bjornsson's boxing match is scheduled for September 2021. Hall spoke exclusively to The Mac Life in July, which you can watch in full below.
–
Comments
comments