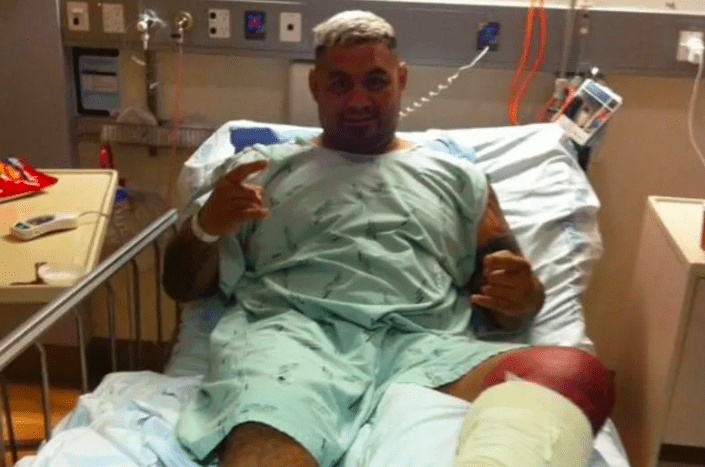 Few ailments have affected mixed martial arts quite as much as the dreaded staph infection.
The illness has led to dozens of fights being pulled in recent years, most recently this weekend's scheduled UFC event in Las Vegas where Islam Makhachev was forced to bow out due to staph ahead of a bout with Rafael Dos Anjos (Paul Felder has stepped in as replacement on five days' notice).
But what exactly is a staph infection and what steps can be taken to reduce the risk of contracting one?
A staph (Staphylococcus) infection comes from a bacteria which can become a significant issue if not discovered early. It can be hard to spot, however, as an upcoming infection can often be mistaken for an insect bite or allergic reaction. Contact sports such as MMA or jiu jitsu increase the risk of developing staph greatly due to mats not being properly disinfected, not washing gym equipment, having open cuts and not using the correct anti-bacterial products on your skin.
Wash your hands
If there is one thing that 2020 has done for us it is a reminder to frequently wash your hands. Staph is hard to kill and can live on surfaces and clothes for quite some time, so it is best to get into the habit of ensuring your cleanliness before, during and after a session on the mats.
Use a rash guard
Staph can develop rapidly if exposed to skin, particularly if you have scratches or mat burns. Wearing a rash guard while you are training is best practice to avoid this and is money very much well spent when you consider the impact that a staph infection may have on you.
Keep your nails trimmed
Firstly, trimmed nails aren't going to scratch either your training partners or yourself but there is also a wide range of bacteria present underneath your fingernails. Keeping your nail clipped helps eliminate this risk.
Wash yourself and your gear
Use anti-bacterial soap after your session which contains natural essential oils with anti-bac properties, but you must also keep your gym gear just as spotless. A good way to do this is to wash your equipment with detergent and vinegar, which will help kills germs — but make sure to wash your gear at high temperature (around 50 degrees celcius) as this kill the bacteria responsible for staph.
Learn to recognise an infection
Staph can look just like an ingrown hair or a bug bite, while it can also cause a collection of pus to form. This can develop quite seriously from this point (Robert Whittaker was out of action for a year due to staph) so if it worsens, make sure to consult your GP immediately.
Comments
comments