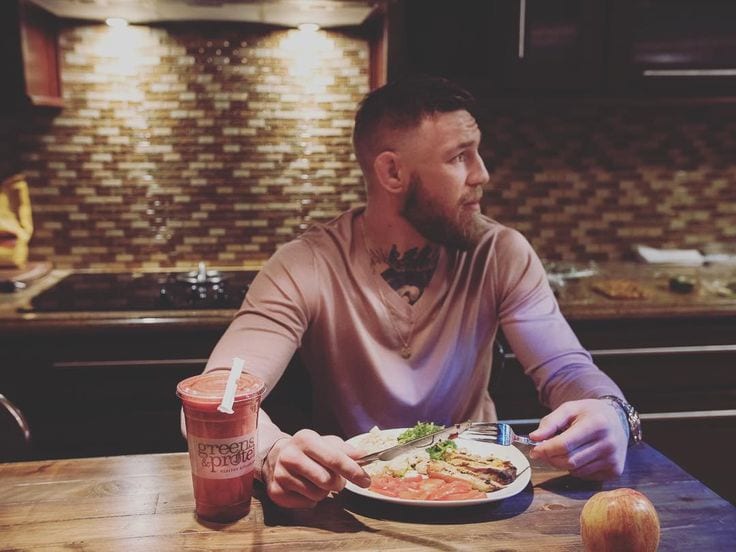 'Tis the season…to overdo things a little bit.
If, like many of us, you are a little hesitant to step on the weighing scales after a few days of well and truly indulging yourself in festive treats and eggnog, you might want to start hatching a plan on how to shed those extra Christmas pounds once you get back on your feet.
Most of us will put on a few extra pounds at this time of year and, so long as you're not a professional athlete who is due to step on a scales for a weigh-in in a matter of weeks, there is really nothing much to worry about. After all, if you can't enjoy yourself with your family and loved ones — at this time of year especially — then what is the point of it all?
First, the bad news: Some of us can consume more than 5,000 calories on Christmas Day alone and this takes roughly 13 hours of exercise to burn off, depending on your metabolism.
"Christmas is the one time of the year that everyone tends to really let their hair down and eat and drink anything and everything they want," says Vivotion.com
"It's this behaviour that contributes to festive weight gain, and it's no surprise considering the annual Christmas Day lunch alone is bursting with almost 2,000 calories.
"By taking into account the exercise we'd all need to be doing to ultimately burn off those calories, we hope that people will be more mindful and perhaps re-assess their decision to go back for second helpings."
So, with that said, in order to best work off those calories, here are some activities you can undertake to keep on top of any unwanted weight gain along with the estimated calories burnt per hour.
Indoor cycling class 483 kcal
Aerobic dance 443 kcal
Rock climbing 454 kcal
Skipping rope 670 kcal
Rowing 682 kcal
Boxing 727 kcal
Jogging 744 kcal
Uphill walk 415 kcal
Swimming (breast stroke) 744 kcal
Swimming (butterfly) 818 kcal
Remember, the science to this is pretty easy. Weight loss equals you working off more calories than you consume, but please don't overdo it initially in the gym if you are a novice, as that is how people get injured or lose interest quickly. Your local gym will be heaving with new members come the start of January, many of whom will drop like flies as 2019 progresses.
If you want to stick with it, organise a realistic workout regime for yourself and stick to it.
Remember, this isn't a race — as counterintuitive as that particular sentence sounds.
Comments
comments