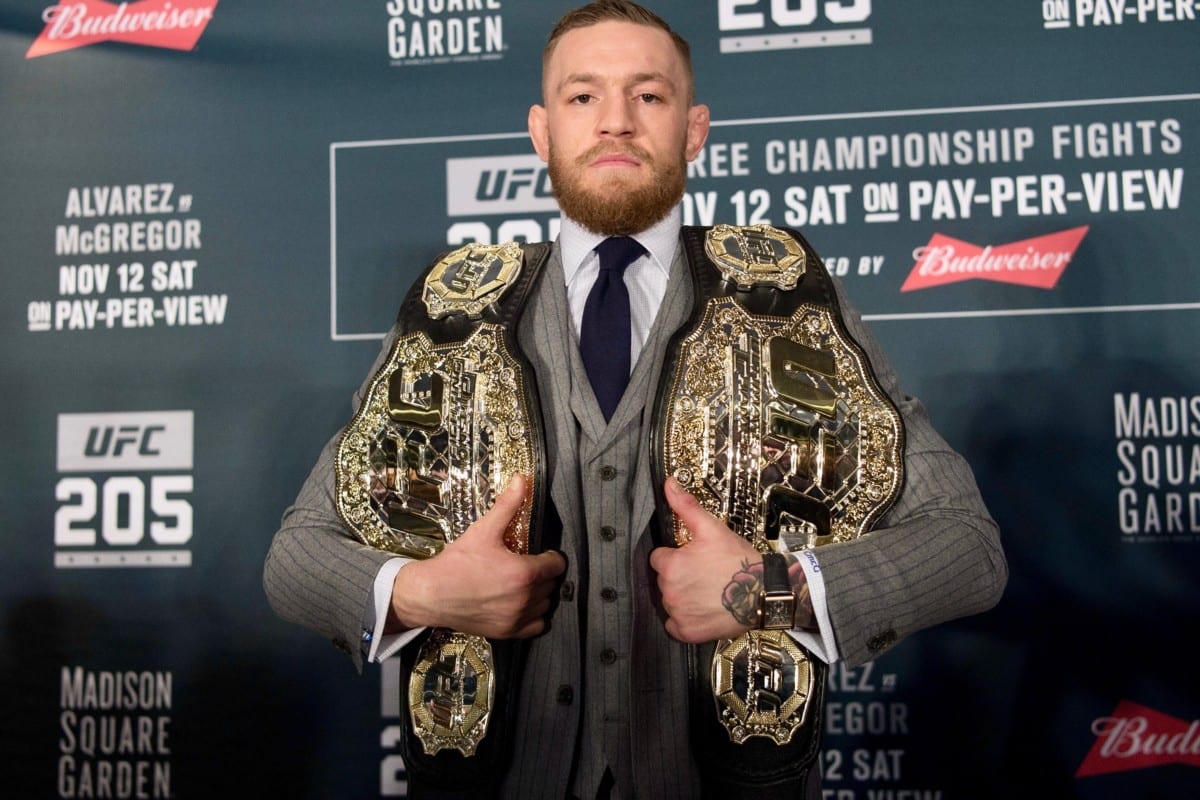 Conor McGregor offered a very succinct summary of his career to Joe Rogan inside the UFC Octagon moments after being Eddie Alvarez to claim the UFC lightweight title in November 2016: "This is what I dreamed into reality."
You may have heard the old adage that your "brain is a muscle" and that you must exercise it in order to yield its maximum benefits. This is as true for children doing their homework as it is for the world's top athletes across various disciplines the world over.
Your brain is the only human organ to have named itself (think about it) and in a sports world which can have such fine margins, the more mentally prepared athletes can have distinct advantages over their peers who fail to understand the benefits of a correct mental approach to a challenge. A balanced, mentally healthy approach to a challenge can improve your ability to make accurate, snappy judgments at a moment's notice.
Now, while many of the world's top athletes have an army of nutritionists and sports scientists are their disposal it is unlikely that many people reading this will have access to anything other than your own willpower. So, with that said here are some tips to help you in your pursuit of a healthier body & mind.
Be Aware of Your Limitations
Look, we're not all going to succeed straight away in our endeavours. Life is a challenge and the pursuit of improvement is much more fulfilling if you have to work your tail off to get there. You can only improve in any aspect of your training if you are open and honest with yourself as to what you're good at and what you're not so good at.
If you lie to yourself and say that there is no room for improvement, well, that's one way to go nowhere fast.
Don't Over-Inflate Your Ego
Through training many of us can form some sort of expectation of what we are capable of in athletic pursuits and this can put pressure on us to use that as our 'baseline', our minimum acceptable level of exercise. On the flip side of that coin is a sense of the upper level of our limitations, a glass ceiling that we can't — or won't — break through.
You must realise that each day is different. Allow yourself to do less than you usually do sometimes. That is your body's way of communicating its needs to you. It isn't weakness, it's self-preservation. In addition your personal bests aren't set in stone either. Don't be afraid to challenge them when it feels right.
Learn To Love Challenges
Mental toughness cannot be formed without adversity so the sooner you accept challenges into your life, the sooner you will benefit from the experience. Our comfort zone can be a competitor to self-improvement. Do not forget that.
If your dream doesn't scare you, then it's not big enough.
Comments
comments