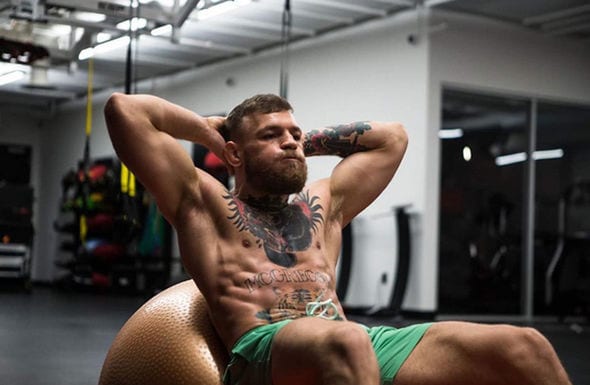 Your rectus abdominis, better known as your 'abs', are a focal point for almost anyone who spends any significant time in the gym.
Along with your biceps, back and chest, the abs are one of the more 'in vogue' muscle groups. A well-defined, washboard stomach is one of the surest signifiers that their owner has spent hours sculpting their torso and much like every other facet of gym-going, there aren't any shortcuts you can take as a substitute to good, old-fashioned hard work but there are most definitely some pointers that you can take to put you in the right direction.
To work on your stomach properly, first you must understand how the various muscle groups interact with each other. Running from your sternum to your pubic bone, the abs is a sheet of muscle divided into different sections by tendons which are activated by movements such as crunches or sit-ups. These different sections give your abs the 'six-pack' look that many of us strive for.
A mistake often made is for people to hit the abs too often, and with unvaried routines which don't impact the muscle group effectively. Instead, you need to target your abs from different angles. Think of it this way: while we all know about sit-ups, crunches and leg-raises, some don't understand the benefit of medicine ball work from your back to work the muscles on the side of your torso.
Also, it is important to remember to not overdo it. 15-20 reps in a set of two is a good target. Any more than that and you are only wasting energy because there isn't so much you can really gain going up into the 30 rep range.
The ideal method would be to target your abs two to three times per week, and from multiple angles. Use the same principal that you would for other muscle groups, ie adjust your workout if you are finding it too easy to perform. 12 per set (with good form, remember) is the spot you are looking to hit — and that 12th one should burn.
A measured approach to your abs (in much the same way as you would do the same with your arms, shoulders etc.) is the easiest method to see gains and a good reminder that blunt force isn't the necessarily the best route to take in the gym. Sometimes a detailed, well-planned routine can help your achieve your goals and also save some energy along the way.
Comments
comments