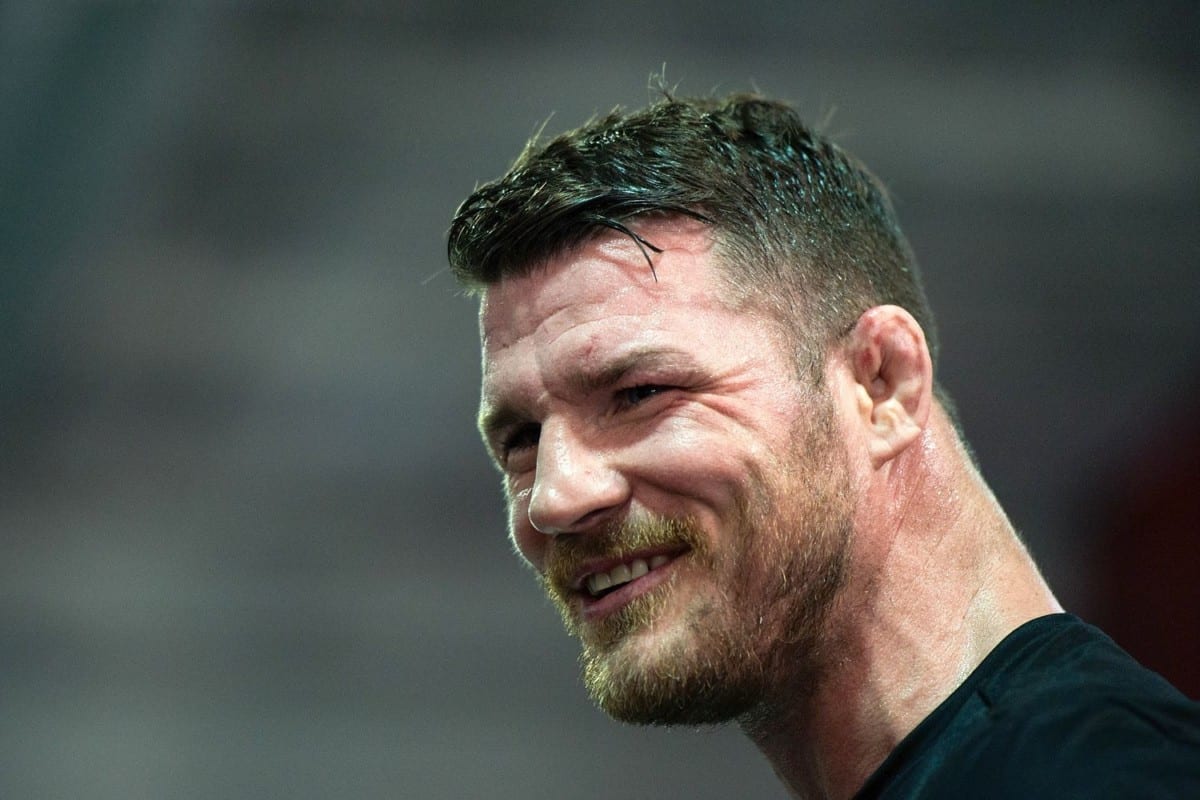 While retirement is often something that the average blue-collared citizen eagerly anticipates, for an athlete who has lived and breathed their chosen sport, walking away can be very difficult.
With controversy circling the timing of Michael Bisping's upcoming retirement fight on foot of his knockout at UFC Shanghai and talk that Ronda Rousey is on the cusp of trading the cage for the WWE ring, retirement has been a hot topic within the world of mixed martial arts.
"It might be the hardest shit in the world, to talk a fighter into retiring or for a fighter to figure out when to retire," Joe Rogan once stated on The Joe Rogan Experience podcast. "…the thrill of fighting in general is a much higher level of danger and excitement than most people experience in everyday life and it is incredibly addictive."
Yet while Rogan acknowledges the exhilaration that a fighter feels when facing an opponent in the Octagon, he also stresses that he/she should weigh the status of their physical health against their desire to fight under the lights.
"It's incredibly critical to balance out the glory of combat sports," he insists. "The glory of giving your all…but knowing when the body has taken enough…knowing when your vehicle is damaged to the point where you should not be engaging in competition anymore."
For former WEC lightweight champion Jamie Varner, the decision to disengage from the world of MMA stemmed from stark medical evidence which revealed over thirty concussions to his brain.
"I felt like I was in a perpetual state of just constant migraines," he told Ariel Helwani on The MMA Hour. "I knew it was from sparring but I thought I was OK. I thought it was normal and that's what we have to do as fighters."
Given his fragile neurological state, Varner's decision to retire was the sensible and correct one.
Yet unlike Varner, who had some say in the matter, former UFC flyweight Paddy Holohan had retirement forced upon him when in April 2016, a rare blood clotting disorder prevented him from being medically cleared to fight, leaving him with no other option but to step away from the sport, having competed in the UFC five times.
"I'm sad because I will never make that walk again," he announced in his retirement statement. "Under those lights, feeling all those uncomfortable, yet life giving feelings as they count and you hear 'walk walk walk''staring into a camera, knowing millions are watching, but most importantly, the Irish are watching."
While the state of a fighter's physical health is often at the root of a decision to step away from the sport, their retirement can also be due to their mental attitude towards the fight game itself.
Following her decision to retire at UFC 205, Miesha Tate spoke about her lack of a 'competitive edge' within the Octagon, along with her unwillingness to engage in exchanges.
"I'm not showing up anymore in here. I don't care enough. I just don't have it anymore," she insisted to her coaching team, moments after her loss to Raquel Pennington in New York City.
Interestingly, when asked for her take on Rousey's mental state following her back to back losses against Holm and Nunes a year previous, 'Cupcake' had also questioned the 'rowdy one's commitment to fighting.
"The only thing I can say is that… I question how much she really wants to be doing this. And I can say that if you don't really want to do it, then it's going to affect your ability to train and push that extra bit in training and in practice. I can say that if your hearts not really into it, it's kind of a dangerous sport to play with in that sense."
While now reportedly reluctant to retire, 36-year-old veteran Matt Brown has spoken about his desire to leave the sport due to a lack of determination to contend for a title.
"The No 1 thing was the hunger, drive and motivation," the Ohio Native told ESPN. "It's not that I haven't had the hunger and drive to fight, but the hunger and drive to go on a championship run like I did a couple years ago. I would not take no for an answer. I trained like an animal every day. Over the past year I haven't had that same hunger. I don't want to be a journeyman or fighting just to fight."
And so, while head injuries and a lack of commitment are often the precursors to a fighter's retirement, on the flip side pride can result in continued participation in a sport that it would be advisable to leave behind.
Take Ronda Rousey's reluctance to make her retirement official following two devastating defeats which stopped her twelve-fight unbeaten run in a UFC bantamweight division that she was instrumental in invoking into existence.
Being undefeated has always been of key importance to Rousey when articulating a vision of her legacy – a narrative that can now never be.
"I hope people remember me as one of the greatest fighters that ever lived," she confided in a video piece for TIME. "But I don't know if they will."
With that said, her desire to rewrite her ending may draw her back to a division now filled with opponents who have soared in terms of their overall skill level, including their ability to garner lightning fast KO's – all of which could result in her further physically damaging her body.
Pride also played a role in Michael Bispings decision to take an additional fight before his scheduled retirement bout in March.
Shedding some insight on his motivation for doing so, 'The Count', who has since referred to his decision as the 'wrong move', at the time stated, "I'm taking this fight just (because) you're only as good as your last fight, and last week's fight didn't go according to plan."
Bisping's desire to wipe the slate clean after the loss of his championship belt to Georges St Pierre with a rebound fight against Gastelum resulted in a vicious knockout which, if he fights in March, places his still recovering body in a vulnerable spot.
Regardless of the reasoning behind a fighter's decision to retire from a sport that UFC commentator and podcast host Joe Rogan aptly summarises as "high level problem solving with dangerous consequences", once the decision has been made, how does a fighter move on?
For our own Paddy Holohan, coaching at state of the art facility SBG Tallaght has been his saving grace.
"I honestly knew from day one with my very first technique that I wanted to each and be a coach, he told the The42. "I honestly don't know where I'd be now if I didn't have the distraction of getting the gym up and running. The retirement was a shock to everyone else but it was a massive shock to me too. "
While Ronda Rousey's MMA career may not yet be over, if reports are to be believed, at the time of writing a WWE contract is on the verge of being signed, with a follow up appearance on popular NBC drama series Blindspot scheduled for 2018.
Yet new avenues do not always present themselves quite so readily to every fighter. For Matt Brown, life after the four-ounce gloves is not something he has ever figured into the equation.
"I think a huge part of it is I'm scared of retirement. I don't know what I'm going to do – I never gave myself a plan B. I never gave myself a way out."
Regardless of the nature of your chosen sport or career, making the decision to close a chapter on any area of your life is often painful.
From following UFC fighters who have made that break, either voluntarily or against their will, it has become clear that like their movement in the Octagon, timing is everything,
Comments
comments