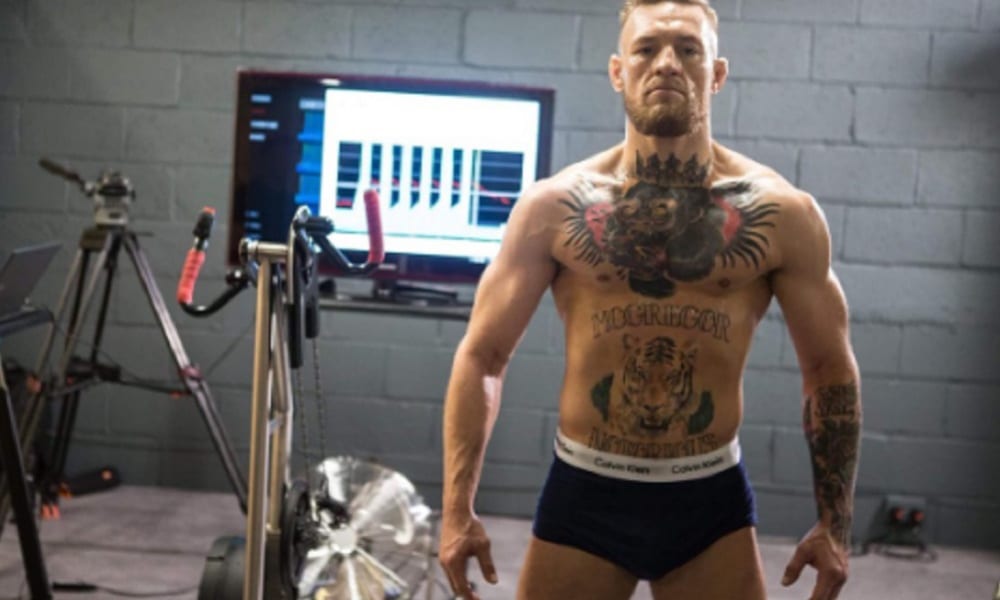 "After the fourth round in my fight, when I sat down on the stool and my trainer told me I had one more round. I remember what you told me and it inspired me a lot… it gave me the pump to push harder for the fifth one. I want to say thank you a lot."
The above sentiment, expressed by former welterweight champion Georges St-Pierre, was directed at powerlifter and bodybuilder CT Fletcher following his victory at UFC 167. CT, who catapulted to stardom in the vlogging world via his first You Tube video entitled The Strongest Man You've Never Heard Of, sent GSP an inspirational video at the request of his team, his rousing speech littered with profanities – as is his style.
"You are the motherf*cking champion and when you get in that Octagon you will prove to the entire mothef*cking world what you already know. You are the best on the motherf*cking planet."
In the 1980's, Fletcher placed first in various bodybuilding and weightlifting competitions, possessing such self-belief that he would ask the other competitors "which one of you motherf*ckers is coming in second?" upon entering.
Now currently awaiting a heart transplant following a number of cardiac issues that ultimately led to a heart attack earlier this year, CT is unable to be as active on the motivational circuit as he once was. However, with fighters like GSP, Tyron Woodley and Jon Jones turning to his no-nonsense speeches and unforgiving workouts for inspiration, he has already made a mark within the MMA world.
Appearing on The Joe Rogan Experience podcast #1044, CT both acknowledged and expressed surprise at his popularity with MMA fighters.
"Fighters need motivation," Rogan was quick to explain. "Inspiration is critical for fighters because they're always tired…when you're two months into camp and every day is a grind and you're just exhausted…you're constantly drilling…the impending moment of that fight is constantly looming in the back of your life – there's no escape from it…sometimes you need a CT Fletcher video to get you over the hump."
Having viewed several of CT's Fletcher's videos, along with his documentary My Magnificent Obsession, I can confirm that I was most definitely energised and inspired by both the motivational content and the man himself. However, while I admire CT's work and recognise the importance that it plays in many people's lives, being able to motivate from within surely must be the end goal? After all, an inner drive is ultimately necessary to sustain long term change.
So, how can we inspire ourselves into action? How do we motivate ourselves to make a change? To keep fighting? With these questions in mind, I decided to look for answers from some of the most successful MMA fighters on the UFC roster.
1 Stay Positive
"You can't see the light at the end of the tunnel if your focusing on your current situation. Sometimes when you're on the brink of a breakthrough and you're about to break through that wall, you feel like you're on the brink of a breakdown… you must stay positive…until the last minute. In our sport I've seen fights change in the last second…someone lands that one right hand punch to send a person down to the canvas…that person never gave up hope, they never thought it was over with."
Tyron Woodley, the UFC's current Welterweight Champ, You Tube.
2 Prove others wrong
"My motivation is…everybody always counts me out. So, my motivation is just to show everybody, all the time…I've always had this underdog role. Nobody ever thought I was going to do anything…maybe it's because growing up I was always hanging out with guys that were two to three years older than me…Everybody always overlooked me…I would always have to work a little bit harder, do a little bit more, just to make sure I wasn't the one holding people back and if something messed up, I wasn't the weak link. I think that's always been my motivation."
Rashad Evans, former UFC Light Heavyweight Champion, Bloody Elbow
3. Desire to become better
"Mental toughness is absolutely the best way I can word this. I could have stopped this a long time ago and decided to never do this again…I needed to do this for me…I think we are here to challenge ourselves and make ourselves better people and not just sit around in the world simply floating through life. You should be trying to do something great and making yourself better. You should be trying to evolve."
Dominick Cruz, two-time UFC Bantamweight Champion, Bleacher Report
4 Fall back in love with your sport
"I figured a few things out. It was my mentality and me not being happy. I concentrated on getting back to doing this kind of as a hobby and enjoying it. I started learning again and moving to Tri – Star, I started picking up new techniques and that's what I love to do. I kind of grew back in love with the sport…"
Joanne Calderwood, UFC Featherweight, Fox Sports
5 Keep your end goal in sight
"It boils down to what my reason for fighting is. Right now, my goal is to bring my sport back to respect and honour. There's a lot of talking and dumb (stuff) going on, especially with all the tragedy going on in the world. This is an opportunity to show we can (empathise with) each other even if we're martial artists."
Strawweight Champion, 'Thug' Rose Namajunas, USA TODAY
6.  Exorcise your pain
"You know man, with all the stuff that's happened, there's ways of looking at it. You can either let it crush you, or allow it to, like, elevate you and motivate you…I was very young when my father passed…when I was at Oklahoma State and one of the guys I was very close to died in a plane crash…obviously with my daughter, that was the one I thought was going to just shut me down. I wasn't going to do anything anymore. But then I started thinking to myself, I can still honour her…in everything I do going forward."
Daniel Cormier, UFC Light Heavyweight Champion, MMA News
While the above nuggets of wisdom on how to source inner motivation are relatable no matter your life situation, reading about what inspires various UFC athletes across the board to fight and train on a consistent basis has taught me that no person shares the same story. When you delve into it further, each individuals motivational purpose is unique.
The real work lies in finding yours.
Comments
comments