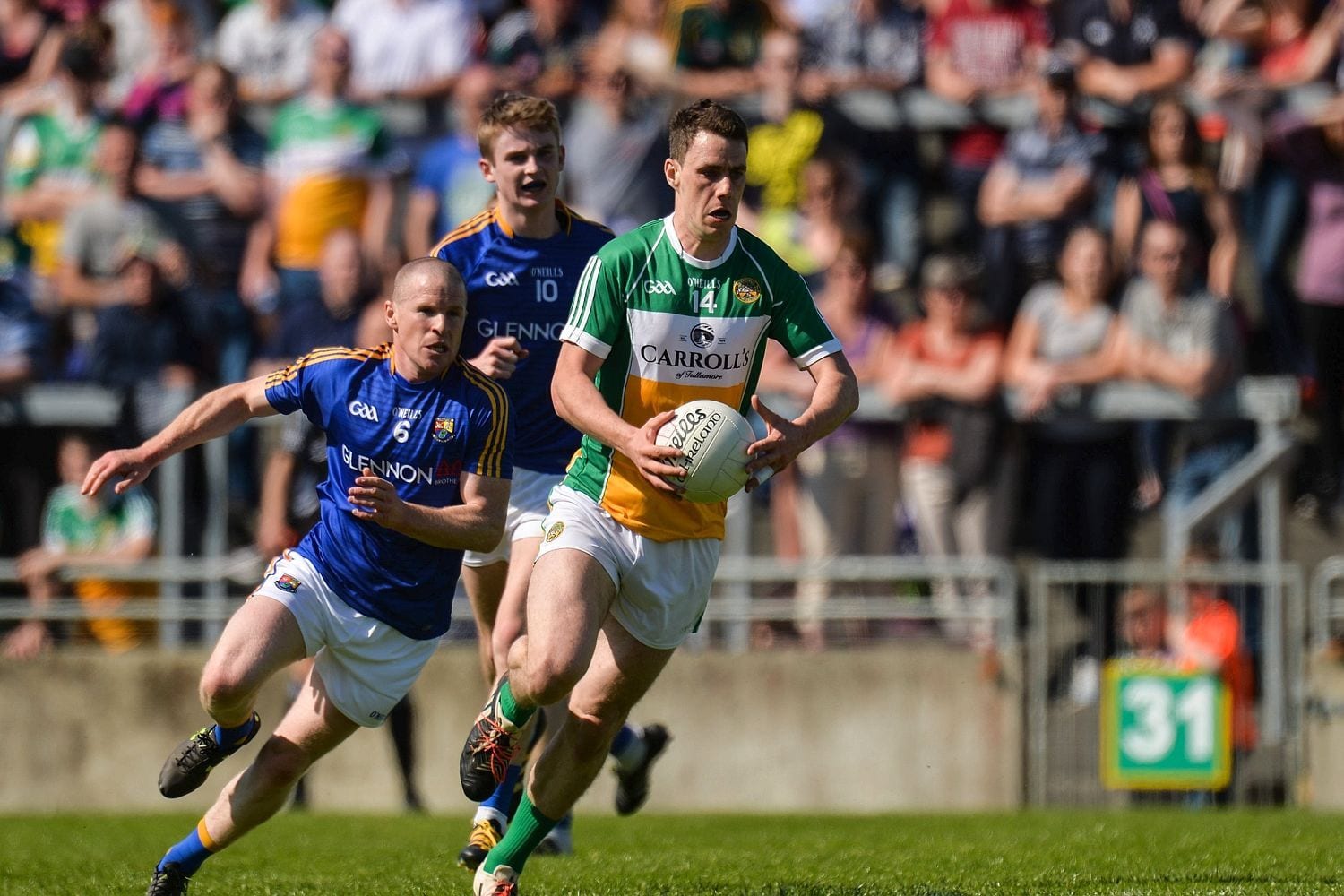 In the first of a new series on TheMacLife.com where we detail the challenges faced by athletes transitioning from a successful sports career to entrepreneurship, we catch up with former Offaly Gaelic Football captain Niall McNamee who has parlayed his athletic career into a burgeoning sports apparel brand — Twelves. 
***
No matter the particular field, the idea of life after sport can be a difficult thing to contemplate for an athlete. A sportsperson's prime athletic window is an ever-closing one and as the years continue to tick over, the passage of time can be sometimes viewed in a similar sense as the opposition being faced on the field, ring or in the cage.
This was the dilemma faced by Niall McNamee, a former captain of the Offaly Gaelic football team. Despite representing one of Ireland's less-heralded counties, McNamee is regarded as one of the sport's most productive forwards.
Despite the Gaelic Athletic Association (GAA) being an amateur organisation, the preparation involved is anything but. The vast majority of players from the two GAA codes, football and hurling, hold down regular jobs in tandem with a training regimen on a par with those of athletes in other, more lucrative sports.
View this post on Instagram
As McNamee's athletic career began to taper down he turned his focus to athletic apparel as way to bridge the gap between sportsperson and entrepreneur but, as he told TheMacLife.com, that presents challenges of its own.
"I think any athlete across any sport will admit that the transition away from playing the sport they love is very difficult," he said.
"I spent the last 4 or 5 years of my inter-county career preparing myself and doing a lot of work on my passions away from sport. The career of an athlete only lasts a certain number of years so I wanted to create a life that would fulfill me away from sport.
"Nothing will ever replace that feeling of competing and trying to improve or the camaraderie that exists within a team, but having something that you love as a day to day "job" is a good place to start."
This is where Twelves came into play. Sensing a gap in the market, McNamee identified that there was room to introduce top range training gear, from compression tops to shirts, shorts, socks and beyond.
"Many people don't know this but the name Twelves and my day to day recovery from gambling addiction are strongly linked," McNamee explains. "I knew first of all that there was a burning desire within me to set up my own business, I just had no idea what that business was.
"I noticed that in Gaelic games most players on a team would wear their knee length socks down around their ankles. These socks were loose and uncomfortable so I started to see if I could source a crew sock with the various teams colours.
"I found a supplier in China and after a few trial samples I ordered in 5,000 pairs and began to sell them online. They sold out in a couple of months. By this time other teams with different colour schemes were getting in touch looking for me to make socks for them. Our second order was for 21,000 pairs.
"I wanted the packaging to look professional and because of that I needed a name for the business. I'm in recovery from a gambling addiction and I try to practice to recovery program to the best of my ability on a daily basis.
"As it is such an important part of my life I decided to have a link between the two of them. The recovery program is a 12 step program, so I took the 12 and the 'S' from 'step' and ended up with Twelves."
As McNamee's brand continued to flourish, it soon came to the attention of mixed martial arts enthusiasts thanks to a Tw package he sent to Conor McGregor's training base at SBG Ireland in Dublin.
"I was at home one day and I just decided to get some products together that would be perfect for him to use in training and posted them to him," he explains. "I didn't write a note or leave any contact information. My thoughts were that if he liked it he would wear it. Conor has posted 3/4 images and videos on Instagram where he is wearing the different pieces.
"The big thing I am taking from it is that it has given the products and the brand credibility. He is a world champion. We know what we are creating here is special and that the product quality is as good if not better than anything you will see anywhere else in the world."

McNamee isn't stopping here, either. Work is afoot on introducing the company's first ladies range. A street and lounge range is set for release early next year.
He says that the goal is for Twelves to be considered among the world's leaders in sports apparel and, in particular, teamwear but the underlying ethos behind Twelves is governed by one simple rule: no bullshit.
"Okay so I'm going to get really real here for a minute. I have no interest promoting this brand by saying if you buy this T-shirt or these compression pants you are going to fight harder, run faster or jump higher," he says.
"Our big thing is, what does wearing a Twelves product say about a person. If I walk into a coffee shop and see two people having an in-depth conversation about life, struggle, sacrifice, goals, achievements, family, disappointments, that is what Twelves is about.
"When I see a team kitted out in our fabric and wearing our logo I want that team to be all inclusive, to strive for brilliance and at the same time celebrate each person's individuality. No one gets left behind.
"I want people to recognize the need for some "me" time and if that means going home, putting on a Twelves hoodie, and spending time on their own, well then we are doing our job.
"The quality of product is second to none. It's the individuals and their stories that we celebrate."
***
This post is sponsored by Twelves. You can learn more and purchase products at www.twelvesxii.com. Use code 'MACLIFE' at the checkout for a 10 percent discount.
Comments
comments